Need Help? Call Us On 0161 776 9832 For Expert Pest Control Advice On How To Identify Pest Infestations And Help Solve Your Pest Problem.
Sandbach Pest Control Treatments
There are so many types of pests out there. They sting, bite, cause property damage, cause health problems and are generally just a nuisance. Many people try to get rid of common pests using home treatments, but this is usually not a good idea because home treatments can be dangerous (insecticides used), costly (especially if the treatment is done more than once), and the chances are that the treatment won't work anyway.
So Call The Professionals
Instead of wasting time and money on home remedies, consider using Young's Pest Control. We pride ourselves on the following service offering:
• Affordable solutions
• 24 Hour service
• Professional, personalised client liaison
• Fully trained staff
• Fully insured
• Ability to treat all types of pests
• Available to treat commercial and residential properties
What Pests Do We Treat?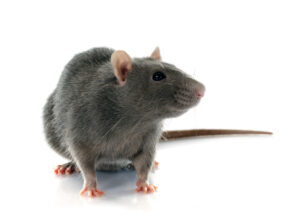 We provide a Sandbach pest control service for all types of pests such as:
• Flying insects- moths, bees, wasps etc.
• Crawling insects- cockroaches, ants, fleas etc.
• Birds- pigeons and other species
• Rodents and mammals- rabbits, mice, rats, foxes etc.
• And more!
Sandbach Pest Control Service
We can consult with you to determine the best solution for your specific pest problem. Our Sandbach pest control service is done quickly and efficiently to ensure that your pests are removed effectively and in a safe and controlled manner. We also offer Sandbach pest control services to keep pests from entering your home or office before they can become a problem. We even have control options for pests that are protected by pest control and removal regulations.
We cover the areas of Merseyside, Cheshire and Greater Manchester with specialist staff that are available on a 24-hour basis, 7 days a week.
What Treatments Do We Use?
At Young's Pest Control, we use a wide variety of treatments to ensure that our approach is suitable for your environment and type of pest. Some of the commonly used treatments for rodents and mammals are:
• Shooting
• Ferreting
• Working dogs
• Trapping
We also have various treatments for birds such as wiring, fencing and other bird repellents that make use of sound to chase birds away and prevent them from roosting.
Call Us Today
Don't let pests take over your home or office anymore. Instead of trying the usual home methods, give us a call today to find out how we can help you take back your space quickly and professionally!
We cover all pests in Sandbach. Here's an example of a few Pest's Below:
CW11