Need Help? Call Us On 0161 776 9832 For Expert Pest Control Advice On How To Identify Pest Infestations And Help Solve Your Pest Problem.
Sandbach Bed Bug Treatment
 Bed Bugs Travel
We all know what a pest finding a bed bug can be, there are the inevitable questions - are there any more of them, where did they come from, and how do I get to rid of them?
Here at Young's Pest Control, we aim to alleviate those concerns for you by offering a wide range of services aimed at bed bug removal and Sandbach bed bug treatment. We are members of the Royal Society for Public Health so our services are guaranteed to be high quality, professional and discreet and all at very reasonable prices.
Bed Bug Control
There are a number of things you need to know about bed bugs; firstly that a bed bug is a parasite and it feeds off the blood of mammals, secondly the fact that you have bed bugs does not mean that you have an unclean environment whether it is at home or your office.
Bed bugs are the world's most prolific hitchhikers and can come from almost anywhere. It could be that if you have recently moved into a new home, the bed bug could have been there in a dormant state - this is because a bed bug can go up to a year without feeding. Re-energized by new blood, the bed bugs can spring back to life even if previous tenants thought the problem had long been treated using home sprays and remedies.
Bed bugs can reproduce quickly, so if you do see one you can normally be sure there are a lot more of them nearby. A female bed bug can lay up to 5 eggs a day which invariably leads to a full infestation. Professional Sandbach bed bug treatment is the best way to deal with this unpleasant situation.
Contain
It is also possible to get the bed bug infestation from your neighbours, if you live in a block of flats or apartments then it is possible that the infestation could spread from their home through the wall socket and wall cavities - in these situations Sandbach bed bug treatment is clearly needed. Bed bug fumigation by Young's Pest Control is an effective manner of dispensing with the pests and taking care of your bed bug control needs.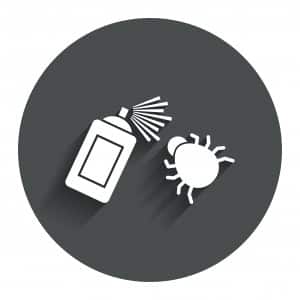 Fumigate
Young's Pest Control Offer a range of Sandbach bed bug treatments designed to eradicate the bed bug and stop them coming back. These include bed bug Fumigation. Bed bug fumigation is a highly effective means of killing the bed bugs and their eggs stopping the infestation in its tracks. Call us for your Sandbach bed bug treatment today.