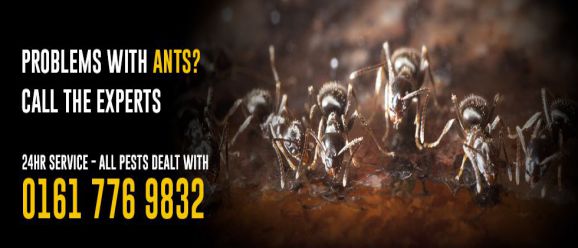 Need Help? Call Us On 0161 776 9832 For Expert Pest Control Advice On How To Identify Pest Infestations And Help Solve Your Pest Problem.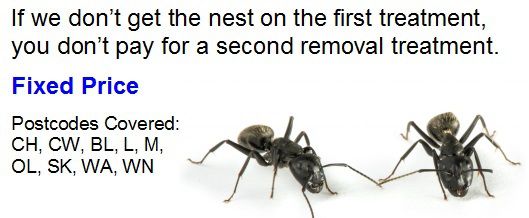 Sandbach Ant Infestation Removal
Do you have a pest control problem in your house or garden? Householders frequently find that they have pests on their property. Common pests include species as diverse as crawling and flying insects, rodents, birds, and even mammals such as foxes and squirrels. Pests in the house can cause many problems, from damaged property to hygiene hazards, so, at the first sign of infestation, it makes sense to call in a professional company to deal with the situation.
Young's Pest Control is the ideal solution to your pest eradication problems. Pick up the phone, and a professional pest control expert can liaise with you to determine the extent of your pest infestation and quickly get the problem under control. Young's Pest Control can also advise on how to prevent re-infestation.
Why Should I Call In An Expert?

It is never sensible to tackle a pest infestation problem on your own, especially if you have children and pets, as the DIY powder substance can be poisonous to them. Although commercially available products may work in the short term, it is common to find that re-infestation occurs as the source of the problem remains.
Some pests can be dangerous if provoked. Bites and stings that may be inflicted when trying to remove a pest infestation are painful and unpleasant and may, in some cases, lead to infection or a severe allergic reaction. A professional service such as Young's Pest Control will prevent such occurrences.
Young's Pest Control can deal with all types of household pests, including ant infestation.
Ants are a particularly unpleasant problem if left untreated. An ant infestation can rapidly spiral out of control. Shop-bought and control treatment often fails to get to the source of the problem. Hence, a professional Sandbach ant infestation removal treatment is the best solution to eradicate ant infestation in house or garden environments.
How Do I Know If I Have Ant Infestation In House?


There are two main types of ant species in the UK. Garden ants and Pharoah's ants are commonly found indoors and can become a serious problem if left unchecked. Flying ant infestation can also be a problem in warmer months.
Ants are typically attracted to sweet foodstuffs, and the first sign you need Sandbach ant infestation removal is a trail of ants crawling around a floor or surface area.
Ant bites are painful and can become infected so professional Sandbach ant infestation removal and treatment to eradicate a flying ant infestation is the best way forward.
CW11