Need Help? Call Us On 0161 776 9832 For Expert Pest Control Advice On How To Identify Pest Infestations And Help Solve Your Pest Problem.
Wingates Pest Control
 Young's Pest Control – we offer the best professional and affordable extermination services
When it comes to handling all types of pests, Young's
Pest Control is the leading and most reliable exterminator in the UK. We have diversified our utilities to ensure all our clients benefit from the wide array of professional services we provide, and, no one, regardless of their locality, misses the opportunity to eradicate pests out of their homes effectively. 
Our professional exterminators are usually available night and day. At Wingates Pest Control, our experts work hand in hand with the customer care desk to guarantee immediate response to every clientele call. Most of our gurus have specialized in common pest control methods, including mice & rat control and wasp nest removal treatment. You can trust that we'll be there in the shortest time to help you eradicate all your blight problems. 
 Benefits of choosing our experts
Most of you may be asking and wondering: Why shouldn't I handle the extermination process myself? 
The pest extermination process isn't a simple case that anyone can handle. There are different intricacies involved, and making mistakes can easily result in more harm than good. 
Besides, the pest control procedure requires the
presence of a professional, who can ensure the safe handling of hazardous pests, and ultimately prevent any harm from coming to you and other dwellers around your home. 
Experts in our organization undergo rigorous practical (field) training and theoretical (class) training. The infusion of these diverse yet critical learning processes renders our experts skilled, experienced, and diverse in handling all kinds of pest disturbances. 

We are versatile because we have the knowledge required to handle every pestilence problem. 

Our elimination procedures are always safe, effective, and dependable. 

We adapt according to our customer needs and pest resilience – Our professionals rely on the latest technologies to capture pests and exterminate them. 

Young's Pest Control is dedicated to providing quality services. We offer the best extermination services and at the most pocket-friendly prices. 
Which services do we provide? 
Everyone in our team is experienced and knowledgeable in all pest control areas. Our services are top-notch, and we ensure not a single pest remains standing in your home upon completion of extermination. We offer pest control solutions in the following areas: 
Bedbug removal 

Wasp nest removal treatment 

Flea control 

Mice & rat control 

Honey bee hive removal 

Ant control

Squirrel control
Risks of pest infestations: why is professional extermination necessary?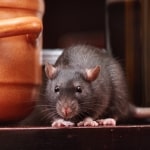 Pests are all about destruction, discomfort, injury, and losses. If the blights are not directly affecting you, they are digging up crops on the farm, sucking blood from your pets, or burrowing through your fences. 
It's always vital that you pinpoint the nature of your pest problems and inform us immediately so that we can take prompt action and minimize further destruction to your home, farm, or food storage company. Leaving the pests to multiply and establish their territory will only cause more damage to your household. 
Bedbugs and fleas are dangerous parasites that also transfer diseases. They cause itchiness and affect both humans and pests. Our gurus know the most effective treatment plans for these parasites. Just notify us of the problem, and we'll be on our way to solve it. 

Rodents specialize in attacking farms and food storage zones. Squirrels, mice, and rats become cleverer day by day and devise new ways to manoeuvre around your home unnoticed. We are always a step ahead, and our teams know exactly the easiest and most dependable means to capture all kinds of rodents. 

Wasps, ants, and bees are stinging insects that quickly react defensively. Professional help is very necessary when dealing with these insects, because they attack ruthlessly, and can cause serious injury, especially to smaller children. 
If you are tired of sharing your grain reserves or your
home with pests, grab that phone now and talk to us at Young's Pest Control – we have every lasting solution to all your pest control needs! 
We cover all pests in Wingates. Here's an example of a few Pest's Below:
BL5