Need Help? Call Us On 0161 776 9832 For Expert Pest Control Advice On How To Identify Pest Infestations And Help Solve Your Pest Problem.
Why Hiring Pest Control Service is a Good Thing 
One of the biggest problems you can encounter as a homeowner is pests. If you do not act after noticing the presence of pests in your home, you will end up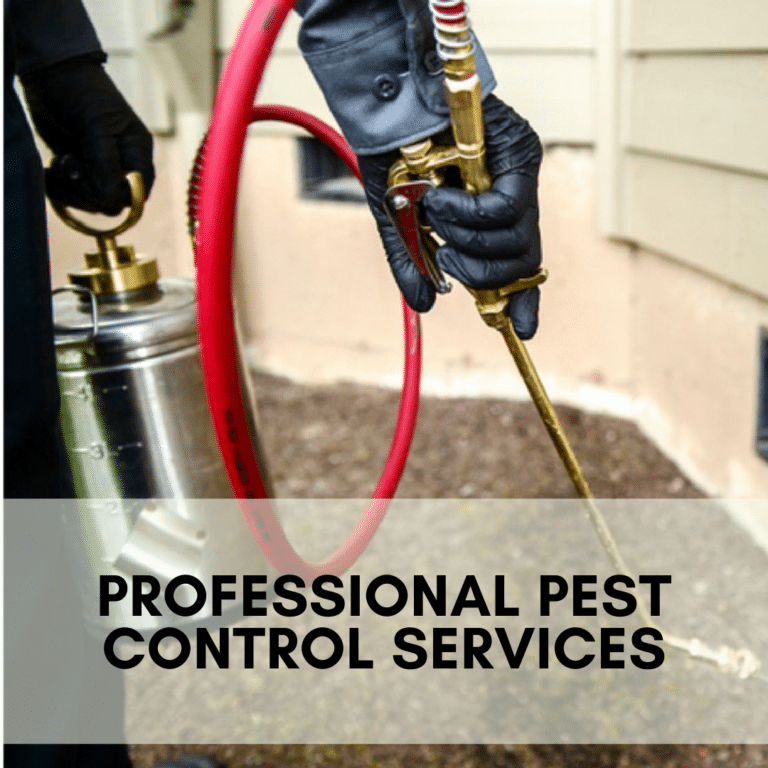 with a huge problem at hand. However, if you do not want to experience pest problems in your home, you should take prevention measures. Pests are challenging to eliminate. This is because pest control and treatment entails a lot. That is why those DIY should avoid taking matters into their own hands instead of hiring pest control services to eradicate pests in their homes. Pest control services are professionals when it comes to pest extermination and treatment. They have the knowledge, experience, and necessary tools vital for eradicating pests and ensuring they do not come back. 
 If you are wondering which pest control service to hire near you, worry no more. Bickershaw Pest Control is the best pest control services in the greater Manchester and Bickershaw when eliminating pests and rodents from scratch. Bickershaw Pest Control has lots of years of experience eradicating pests and rodents that prove to be a headache such as a wasp nest removal treatment and mice & rat control. They offer various kinds of services are affordable prices. If you want to find out about the prices of the various kinds of services we offer, speak to us. Here are some of the service we specialise in:
 • Honey Bee Nest Removal
 • Ant Infestation Removal
 • Wasp Nest Removal Treatment
 • Flea treatment 
 • Grey Squirrel Control
 • Bedbug control
 • Mice & rat control 
 Why You Should Hire the Services of Young's Pest Control
 • Reduce/Eliminate Health Risks
 Pests are a menace; they damage property and pose health problems. When your house is infested with
pests, the chances of you or your family members contracting diseases from the pests. Some pests are carriers of disease which can be transmitted to humans through bites or droppings. When a pest bites you, it transmits vicious bacteria or viruses into your bloodstream. Droppings from pests and rodents can also find their way into your food, thus getting infected. Hiring professional pest control services such as Young's Pest Control can help make your home a safe environment.

 • Safety Purposes
 When it comes to pest control and eradication, some people would prefer to buy pesticides and use them in their home to avoid the costs of hiring pest control services. However, this can be risky. Do It Youselfers do not have the expertise or know-how of the insecticides to use and the right amount to use to eradicate pests and ensure the occupants are safe. Use of pesticides to control, treat or eradicate pests and rodents should be a last-minute resort. This is because most pesticides are toxic. Thus should not be left in the reach of children or used in excess. Pest control services have the know-how of eradicating pest with minimal use of pesticides and the home friendly pesticides to use if need be. 
 • Identify and Eliminate Pests
 Pest control services have highly skilled personnel
trained in identifying pests, their hideouts, and the best way to eliminate them. This is unlike homeowners who may find it difficult to identify pests. By hiring pest control services, you will avoid wasting your time and hard-earned money in eradicating pests the wrong way. Pest control services will handle the problem for you effortlessly and ensure the pest problem never arises again. 
 After pest control services eradicate and treat pests in your home, you will no longer have sleepless nights. At Young's Pest Control, we are best known for our professionalism, experience, and dedication.
We offer 24-hour service to be reachable for those who may have emergency pest problems. Also, we have a fast response. Once you reach out to us, we will avail ourselves within the shortest possible time to ensure the pest problem you may be experiencing does not escalate to high levels. Reach out to us now if you want your home to be pest-free. 
WN2