Need Help? Call Us On 0161 776 9832 For Expert Pest Control Advice On How To Identify Pest Infestations And Help Solve Your Pest Problem.
Orrell Pest Control
 There are many reasons why you should not let
pests stay at your house for too long. Some of them carry deadly infections, and some of them might destroy your property. Suppose your house is pest-infected, it is important not to use DIY products to take care of the problem on your own. Here are some of the reasons you should consider hiring Orrell Pest Control.
 24 Hour Service
 A company is only good if its services are accessible at any time of the day. For instance, wasp nest removal treatment is best provided when no one is at home since the wasps are highly harmful. Thus, unless a company provides 24-hour services, hiring them becomes a challenge, but that is not what you will experience with Orrell 
 Pest Control.
 In case of an emergency issue, do not hesitate to contact the experts in the middle of the night. The team provides support in the entire UK and its proximity. This means that with them, you will get a one-stop pest solution at any time you want.
 Friendly Workers
 Each time you hire experts to do some work at
home, you want them to be as friendly as possible. Some types of pets that the company can help you with include;
Mosquitoes
 Wasps
 Bedbugs
 Mice
 Rats
 Cockroaches 
 These pests hide in some of the most difficult parts of your house, and unless you call the experts to remove this pest infestation, you won't feel comfortable in your home. The experts are highly trained and experienced, so they will engage you at all times to ensure that you understand what is going on.
 When they show up at your door, they will ask for your permission to access the house. The technician will have a quick discussion to share with you all the steps they will be doing in your house to ensure that all pests are eradicated.
 Modern Pest Control Methods
 The company applies the latest, proven techniques for mice & rat control. You can rest assured that once the treatment is complete, your house will be pest-free.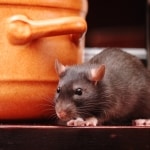 Also, for the safety of your loved ones, the insecticide used will be perfectly controlled to prevent them from spilling into areas that are accessed by your little ones. Some of the modern pest control methods used by Orrell Pest Control include the use of less harmful pesticides, destruction of mice and rat breeding spots around your house, and killing all bedbugs and destroying their eggs.
 The team will also try to identify the major causes of pests in your house and give you the best measures to prevent the problem from occurring in the future. Mice & rat control is one of the things you can never do on your own. Though you might try, you won't be able to make the problem go away permanently, so you must consider hiring professionals.
 Affordability 
 There is no need to spend an arm and leg to access the services you require. To make your house pest-free, it is imperative to work with one of the best companies in the UK in terms of service delivery and affordability. This is one of the reasons for working with Young's Pest Control. 
 The team will thoroughly check your house to find the hiding spots of bedbugs, mice, rats, and cockroaches. They will then use their knowledge and skills to target those parts. 
 The duration of the process will depend on how badly your home is infested. However, the company will charge you based on various factors, such as the amount of work done. You will learn that they are the most affordable, and hiring them only helps you save money.
 Final Thoughts
 You can catch many infections from pests, such as
mosquitoes, cockroaches, mice, rats, wasps, and bedbugs. Therefore, you should never let these pests thrive in your home. Make sure that you contact the experts for wasp nest removal treatment as soon as possible. It is not safe to remove pests on your own since, in the process, you might end up spreading them to other parts of the house that were not initially infested. 
WN5