Need Help? Call Us On 0161 776 9832 For Expert Pest Control Advice On How To Identify Pest Infestations And Help Solve Your Pest Problem.
24-Hour Nether Alderley Mice Control Treatment 
 Mice are the United Kingdom's most notorious pest. Mice infestation happens in every season, and they multiply quickly. That's why it is essential to do Mice Control as soon as you discover the infestation in your home or office.
Despite mice being considered adorable creatures to some individuals, they can be a
dangerous and destructive pest. Mice destroy property in many ways, like the constant gnawing of pipes, insulation, wires, floorboards and shredding soft items for nesting. Mice also pose health risks; they Contaminate foodstuff with their urine and droppings and transmit diseases such as Hantavirus and Salmonella.
 Mice Control is essential, and there are various methods to handle this pest. Many people's first impulse is to try to handle the infestation on their own. However, the do-it-yourself approach may not be a good choice because it may result in more problems like damage to the building and mice infestation. Mice are also known to be far more clever than other pests and have the manoeuvrability to easily thwart DIY attempts to eliminate them. Therefore, DIY attempts may end up causing a loss of money and a waste of time. That's why it is wise to consider the use of professional Mice Control Treatments and Removal Services. 
 Nether Alderley Mouse Exterminator provides safe and effective Mice Control Treatments and Removal Services to homes and businesses.
 Why use a professional mouse exterminator?
 Health benefits
 Mice tend to lurk around dirty surfaces. After eradication, it is essential to remove
and clean remove the dead mice, droppings, and nest. DIY methods will require you to personally dispose of the mice and clean the affected areas. That may pose a danger to your health. However, this is not the case when using mice control treatments and removal services. With deep knowledge, experience and the right equipment, they make your home a more hygienic place to live. Professional mice control service will do the job so you can avoid putting yourself at risk.
 Efficient and Effective Methods
 The 24-Hour Professional Pest Control Mice have the knowledge and training on measures to be taken, the devices to be used and where to place the widget. This knowledge and skills are essential for effective rodent control.
 The mice population may be significant. DIY cannot deal with such a large population; that's why it is imperative to call Nether Alderley Pest Control Mice. They have the equipment and experience to deal with this large infestation ensuring the mice are entirely eradicated.
 Use of suitable products and equipment
 Mice control sometimes involves the use of dangerous products. Using mice eradication
products can contaminate surfaces hence posing a significant health threat to the occupants. It is also risky to handle the poison. However, the Nether Alderley Mouse Exterminator knows the proper control substance and is equipped with personal protective equipment. That will guarantee safety.
 It Saves On Money And Time
 Nether Alderley Pest Control Mice provide a fast way to deal with mice infestation saving on your money. DIY would involve buying the required equipment and tools; this may be expensive. In addition, it requires trial and error due to less knowledge of mice infestation and the use of appropriate equipment. 
 DIY can also cause further damage to the building, forcing an individual to incur extra costs to repair. Professional services are cheaper as the tools are already available, and no further damage is done. Customers are only required to pay for the service. It saves time and ensures peace of mind knowing that the job was done correctly.
 Permanent Solution and Advice
 Nether Alderley Mouse Exterminator offers a permanent solution to the Mice problem. They tackle the problem from the source, ensuring that they have entirely eradicated the mice infestation and avoid recurrence. They also take time to educate and offer customers friendly advice on the precautions they should take to prevent a similar situation.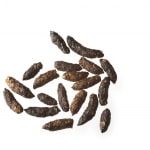 If you have seen mice scurrying around your house, there is a big chance there is an infestation. Once you figured out there is a problem, contact Nether Alderley Pest Control without delay! They offer 24-Hour Professional Pest Control Mice at complete discretion. 
SK10