Need Help? Call Us On 0161 776 9832 For Expert Pest Control Advice On How To Identify Pest Infestations And Help Solve Your Pest Problem.
24-Hour Handforth Mice Control Treatment 
Mice breeding te has increased in Britain than one could imagine. Mice bring
discomfort to many people, and once they get into your house, it is not easy to get rid of them. However, mice spread in every season, thus causing trouble in the environment when animals seek shelter. During the wet and rainy seasons, they mostly get into the kitchen. When they move to the kitchen, some leftovers are lying on the floor or the tables. The underground tunnel, sewer, and rivers are some environmental factors that encourage mice infestation on your premises. Because the areas covered by such environmental factors are large, the best option is to look for a Mice Exterminator. The moment mice contamination has occurred, families have a challenging task to deal with the disgusting guests. Mice make surfaces dirty fast, on the kitchen shelves, under the cupboard, or migrate to the living room sofas.
 Mice Control in the kitchen
 It is not healthy to allow mice to stay in the kitchen. They might get into the cupboards, contaminate the food utensils, and even eat
food left without a lid. These pests bring infections by contaminating the surfaces as their droppings carry a lot of diseases and germs. The big issue with these rodents is that they get lost during the day, and it is hard to detect where they are hiding. The only thing you can view during the day is their waste under the cupboards and food particles on the floor. Clients prefer to consult Young's Pest Control experts due to those effects from rodents. They provide professional services and help many people get rid of the pest. However, you will incur more costs because your budget will be increased by other bills you did not expect—buying other foodstuffs after the mice have been contaminated with the rest.
 Mice Infestation in Living Areas
 Many living areas are affected by mice. In many cases, Young's Pest Control Experts need to put Handforth Mouse Exterminators, for example, poisons or even laying traps, to deal first with the giant rodents. Young's experts also move furniture and take the sofa apart, too. Young's Pest Control offers fast and confidential services to get rid of mice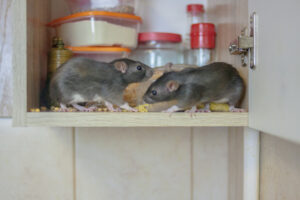 infesting your home. Thus, ensuring the client enjoys their stay at home once again. Mice cause several damages at home; for example, they can destroy electrical equipment, tear books, and chewing soft furniture. The moment they get to the table, it leads to a foul smell that is not easy to get rid of. You may also be at risk of been electrocuted by the naked cables that the mice have eaten up. However, Handforth Pest Control Mice have effective measures that ensure your property is well maintained during the process.
 Professional Mouse Removal Services
 Young's Pest Control experts have several years of experience in Mice Control Treatments and Removal Services from residential areas, thus avoiding re-infestation. In addition, young's Pest Control Experts offer 24-Hour Professional Pest Control Mice Services, thus ensuring clients receive practical and fast solutions for mice control. They also provide discrete Handforth Pest Control Mice by using unmarked vehicles. The company also provides professional mouse removal services because it has been in the industry for more than two decades.
 Here are some of the reasons why you should inquire about services from young pest control professionals:
 • Online Services, thus making communication easy.
 • Offers 24-Hour Professional Pest Control Mice for residents.
 • Has professionally trained experts.
 • Affordable and friendly services for Handforth Mouse Exterminator
 • Mice Control Treatments and Removal Service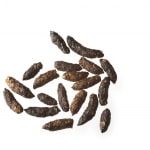 If you are dealing with mice in the house, you should contact Young's pest control near your place to help search where the mice might be hiding and safely do away with them. The quicker you communicate with Young's Pest Control Professionals, the faster they help you control a mice infestation.
SK8
SK9