Need Help? Call Us On 0161 776 9832 For Expert Pest Control Advice On How To Identify Pest Infestations And Help Solve Your Pest Problem.
Moorside Pest Control. 
Pests can quickly become uninvited members of a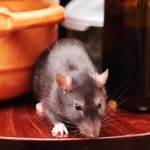 household or office if you aren't vigilant enough. Pest control is a way of managing or regulating the invasion of pests. 
 Pests can spread diseases to human beings and cause harm to the environment. The fantastic news is that there are professionals, like us, who are trained to control pests in the case of invasion.
 We offer pest control services with over 20 years of experience with professional and specialist qualifications. As Moorside Pest Control Company, we are tasked to make certain that your family and you are safe and free from any form of pest in your home or even workplace. 
 Why you need professional, Moorside pest control services:
 Pest infestation in your home could pose health issues to you and your family.
 Some pests that may invade our homes or workplace, such as bedbugs, fleas, or rodents, can carry with them diseases or viruses that could be dangerous to you and the people around you. 
 Rodents such as mice & rats carry Hantavirus that is also very dangerous to human beings as it can cause kidney damage or failure. Others cause allergies that could cause asthma attacks.
 Due to this reason, we recommend you get professionals to do pest control services for you. 
 Expertise and proficiency.
 Qualified pest control service providers are trained and well equipped to do mice & rat control among other services. As a result, they can resolve issues with pests achieving high rates of success without posing any form of risk to the people around and themselves.
 Do it yourself is not very useful.
 With the very many products available in the market, getting one that eliminates the pests as they claim is quite hard. Unlike doing it the professional way, the do-it-yourself approach doesn't do away with the infestation source; instead, it only deals with the pests you can see. Professionals go out of the way to find the host and eliminate it to avoid recurring infestations.
 It could be dangerous.
 Taking matters into your hands might not always go
as well as you may think. Take, for example, wasp nest removal treatment. If you are not keen, you might get stung by the wasps and risk other people around you too.
 To avoid all these, call us today and have your stress-free and safest pest control process ever.
 What types of pests do we treat?
 Our pest control is not limited to mice & rat control only. We do; 
 • bedbug control, 
 • bumblebee nest removal, 
 • grey squirrel control, 
 • ant infestation removal, 
 • flea treatment, 
 • honey-bee nest removal(swarm collection), 
 • as well as Wasp Nest Removal Treatment, also called Wasp control. 
 You need to note that each type of invasion requires its own particular and professional kind of control. That is why we recommend that you reach out to us to have your pest invasion fix.
 Some of the damages that pests can cause.
 Pests can seriously damage your home or apartment if left unchecked. Here are some of the damages that can be caused by these tiny moving creatures.
 • House damage.
Rats and other rodents chew on almost everything that they come across. This may include electric cables and wires that could lead to shorts in the house; this is quite dangerous as it can quickly start a fire in the house. 
 • Allergies.
 Just as we have mentioned earlier, pests can carry allergens to your home. The shedding of skin or their droppings can pollute the air that we breathe. This can endanger our health as it can easily cause respiratory issues.
 Other than allergies, some of the pests and insects are venomous. The venom from these insects can cause significant ailments or even death, especially where the victim has other underlying ailments.
 • Diseases.
 As we have seen, some of these pests carry viruses that could affect our health and well-being. 
 Some of these diseases do not only affect human beings, as they can also affect the pets that stay within our homes.
 It would be best to be extra careful when it comes to
the dealing and handling of pests in our homes. You don't desire to risk yourself as well as your loved ones; call us to get your professional pest control service today. The Moorside pest control team is ready to help!
OL4