Need Help? Call Us On 0161 776 9832 For Expert Pest Control Advice On How To Identify Pest Infestations And Help Solve Your Pest Problem.
Why You Should Avoid DIY Pest Control 
Benefits of Having a Local Pest Control Service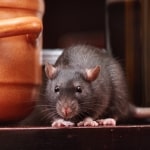 Are you looking for a professional pest removal service? Hiring a local pest removal service can be the best choice. Regardless of the effort, you make to keep your home clean; pests will always try to enter the house and create an embarrassing scene. Pests are responsible for several unwanted results, including health issues. For example, bedbugs can transmit a disease-causing virus from one person to another.
 If you do not know pest control, it is advisable to leave it to the experts by hiring a Saddleworth pest control company like young's pest control. Some of the benefits of hiring a professional pest control company include;
Provision of on-time services

Safety for any pest treatment method

High-quality service at all time

Affordable services

Diversity in pest control treatments

Great customer support services
Common pest problems
 There are a lot of different types of pest that you an
encounter in Europe. Some pets can be in the form of insects while others are in the form of rodents like rats and mice. At young's pest control service we offer various pest control techniques for different infestation. Among the pests that we deal with include:
Bedbug

Fleas

Mice

Rats

Honey bee

Bumblebee
 For wasps in your home, you need wasp nest removal treatment to eliminate them. The same intensity applies to mice & rat control, as we can use different methods depending on the infestation level. For example, traps are useful mice & rat control methods when there are only a few rodents in your compound, but a severe mice infestation would require a different approach like mice poison pellets and blocking the entry points. For some pests like wasps, you need a safe technique like wasp nest removal treatment.
 Though you can try to control pests, you cannot be as good as a professional expert. These professionals have the knowledge and skills required for the job, plus all the safety equipment. You should not waste time suffering from pest infestation when local pest control companies like young's pest service are just a call away.
Why should you avoid do it yourself pest control?
Do it yourself methods are short term
 When you try to carry out pest control by yourself, you will only deal with the visible pest. Your pest control methods can kill some pest type, but they will be back in large numbers with time since you luck the necessary pest control skills.
 It is, therefore, important to let professionals deal with pests.
Human error is inevitable
 Eliminating pest in your home or office should be the task for those with expertise and skills. Most people who decide to do pest control themselves only skim through instruction on the pesticide's container and end up making mistakes when mixing or spraying the pesticide or insecticide. 
 Another common mistake is treating the wrong part of your home due to the lack of the knowledge required to identify the root cause of the problem. Such mistakes will most likely lead to more severe problems since you will relax, believing that you eliminated the problem, and the reproduction of pest is at a fast rate than you can imagine. However, pest control professionals can avoid all these mistakes as they have the required skills and the experience gained from their many years of eliminating pests.
 Some of the insecticides used for pest control are also harmful to your body. Due to lack of personal protective equipment, you may end up inhaling the fumes or your skin can come into contact with the insecticides. Some of the products available in the market are also harsh to the environment if not properly used. On the other hand, pest control professionals will select the right insecticides for pest control as they know the advantages and disadvantages of every pest control product available in the market. 
Conclusion
 The main reason for the existence of pest control
service is to eliminate pests successfully. Thus, you need to use a local Saddleworth pest control service like young's pest control service for better, reliable and effective pest control measures.
OL3
OL4