Need Help? Call Us On 0161 776 9832 For Expert Pest Control Advice On How To Identify Pest Infestations And Help Solve Your Pest Problem.
24-Hour Gee Cross Mice Control Treatment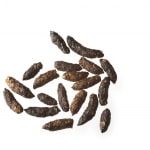 To many homeowners or even business owners finding the habitat of mice has been a mystery. One might be lucky to set eyes on one accidentally while turning the lights on. However, most of the time, it's only the physical damages that will be seen. Mice have different habitats because many mice species have other places to live in. 
 Generally, mice will prefer a place where there is food and water, which will aid their survival. There are those types of mice located in the field and those found within our homes. During cold seasons field mice tend to look for shelter on human structures. Making their nests on wall voids, sometimes on top of the ceilings. They always place the nest in places where there are minimal disturbances.
 Mice take 10-15% of their total body weight in food and must eat 15-25 times a day. Mice may live to the ripe age of 2 and eat up to over 100 pounds of food. Mice have
unique taste buds, and they may waste more food than they consume. Brown mice, on the other hand, will eat almost anything they can get their mouth on, but black mice are pickier about their diet. Mice will urinate to mark their territory and leave their food leftovers on the floor, destroying an entire food package.
Effects of Mice
 • Damage to structures
 • Food taints Property and stock losses
 • Due to poor mouse control, the business may be closed.
Why Mice Control is necessary
 Mice populations are significantly larger than the scurrying individuals you could see on your kitchen floor or hear in your walls or ceiling. However, Gee Cross Pest Control Mice Experts have the knowledge and tools necessary to deal with the infestations.
Locating all of the tiny cracks and crevices that can allow mice entry into your home requires a thorough inspection by our trained Gee Cross Mouse Exterminator. In addition, Mice Control Specialists are Trained to use sanitary equipment, gloves, masks, and other personal protective equipment to clean up rodent-infested areas.
 Mice may wreak havoc on your grass and garden. When you get rid of the mice in your house, they can start devouring your seedlings and bulbs, wreaking havoc on your garden and grass. Unfortunately, mice are more than a personal annoyance, which is difficult for you to carry out mice control on your own.
 This is why it should be dealt with as soon as they are discovered by well-skilled individuals who have experience in mice extermination. Then, make a call to Gee Cross Mouse Exterminator for complete eradication.
 We know how to get rid of mice infestations at Gee Cross Pest Control Mice while also keeping your house and family safe from dangerous toxins. To learn more about mice control and what we can do to help, give us a call today.
Why are we the best in mice control services?
 You might be tempted to try mice control treatments and removal service of the mouse you find in your home on your own, but getting rid of mice can be complex if not done correctly. We are a 24-Hour Professional Pest Control Mice that provide the best solution to your problems for evicting these pesky visitors.
 We provide mice control treatments and removal service with specialists specially qualified to deal with the challenges and dangers that mouse provides. We'll work with you to develop a plan that will help you control your Mouse Problem while also taking into account your family's unique demands.
 Pest treatment is a more cost-effective and cheap 24-Hour Professional Pest Control Mice than attempting to do it yourself.
Professional eradicators are well-versed in the materials and processes that should be used in a range of conditions. In addition, treatments can be tailored to the specifics of the mice infestation, ensuring that both unwelcome mice and potentially harmful nest debris are correctly eliminated. 
 We are the safest solution for you and your family. We follow all current laws controlling safe and humane pest control and are available round the clock, seven days a week. 
SK14