Need Help? Call Us On 0161 776 9832 For Expert Pest Control Advice On How To Identify Pest Infestations And Help Solve Your Pest Problem.
24-Hour Newton Mice Control Treatment 
Nowadays, many people are facing problems, but pest infestation is the biggest among them. Some Mice Infestations are difficult to control because disastrous results are the ones you get at the end. Newton Mouse Exterminator is one you should consider hiring if minimizing or controlling pest infestation in your home is what you wish. You need to contact the best 24-Hour Professional Pest Control Mice company
near you if you would like to enjoy those benefits. The first benefit you want when you hire such service providers is the customized plans. All the mice in your home can be eliminated if a customized Newton Pest Control Mice plan is provided by the Pest Control Service Provider you hired. Various pests invade our homes, and because of that reason, different methods can be used to get rid of them. Pests such as mice have their nests, and you should first find the nests before you decide which control method to use.
 After the location of their nests has been determined, they should be chased away using the best newton mouse exterminator. The parts that are prone to termite infestation and also the wooden parts should be regularly monitored. You should remove pet food so that the pest may not reach it. Timber, cotton, cardboard, and newspapers are the things that pests will feed on. Mice are the ones that stress many people when they invade their homes, among other rodents. Mice are hazardous when they invade your home, even if the environment needs them. When Mice invade your home, you should not worry because Young's Pest Control can manage such infestations. 
Control services
 Young's Pest Control is readily available to help you to exterminate the mice on your
premises. The company's methods are much more effective than when you attempt to control the mice on your own. The experts highly prohibit the experts from handling the mice infestation because they are hazardous when they move from one nest to another.
Why You Need to Select Young's Pest Control
 Due to the quality services that Young's Pest Control provides to its client, most people choose it for the following reasons.
 • Unmarked vans
 Young's Pest Control uses unmarked vans to keep the Mice Control Treatments and Removal Services as discrete as possible during the Mice Control process. The task is done silently and quickly not to cause havoc or alert other people or neighbours.
 • Quality
 The Newton Pest Control Mice service provided to clients by Young's Pest Control
is of high quality. It is also practical because they use the treatments recommended in controlling the mice infestation. In addition, the levels of treatment that the company uses to control the mice are of high level as they make sure the mice are maintained thoroughly.
 • Experience
 Because most clients look for the best and experienced mice control treatments and removal services, Young's Pest Control has been in the business for more than two decades.
 • Health
 Your health is in jeopardy if you do not control the mice in time because they transmit diseases. Due to that reason, you need to ask for assistance from Young's Pest Control as they use the correct treatments that are effective for the mice. The mice control treatments and removal services that they use are not harmful to your health; hence you are not at risk.
 • Price
 When you choose Young's Pest Control to do the task on your behalf, you save money because their price is fixed and is a flat fee rate. However, when you attempt Pest Control yourself, you will have to purchase the required treatments at a high cost compared to when you contact the company.
 • Response
 The company provides 24-Hour Professional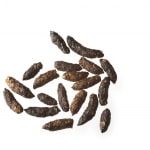 Pest Control Mice; hence they are fast and effective when responding to the Newton pest control mice process. The response of Young's Pest Control has the quickest and safest way to get rid of a Mice Infestation they are called upon to do. The time that they use to respond in less than 90 minutes.
SK14