Need Help? Call Us On 0161 776 9832 For Expert Pest Control Advice On How To Identify Pest Infestations And Help Solve Your Pest Problem.
24-Hour Boothstown Mice Control Treatment
 Perhaps nothing could be more annoying
than walking into your pantry and finding your fruit basket pillaged. The truth is, trying to get rid of them yourself will not work. Eliminating rodents can be tricky and dangerous and must be handled professionally.
 The Value of Involving a professional
 Mice and Mouse Control experts won't just show up on your property and begin vaporising every mouse on sight. Otherwise, this would be a temporary mode of treatment. Instead, a Professional Boothstown Exterminator will use a strategy to lure the rodents and expertise to eliminate them. Boothstown Mice Control Treatment and Removal Service providers embrace different elimination methods. In addition, they are careful to tailor each plan according to your lifestyle and needs.
 The other benefit that comes with involving a Boothstown Mice Control Treatments and Removal Service is that there is minimal cleaning and illness. However, when dealing with this pest control problem, you are exposed to the danger presented by their droppings. A pest control company will not only eliminate the pests but their harmful droppings too. They will also handle the elimination process effectively and safely to protect your health and that of your family and pets. 
 With a professional, you get to save money.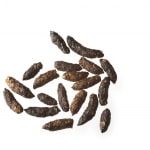 Some pests, such as mice, tend to be resilient, meaning that pesticides could prove ineffective. Rather than spending so much on rodenticides that could hamper your health, it is safer to leave the job to a professional. Professionals are more equipped to handle the problem safely and get rid of the rodents that could prove unstoppable with a DIY method. 
 Note also that managing pests can be tricky and consume money and time on an attempt that could also fail. Therefore, it would be more rewarding to hire an expert. More so, with professional help, you will not have to keep worrying about creepy pests scurrying around your property. 
 Why Mice Should Be Controlled
 Many people believe that mice are less damaging compared to rats. However, mice can cause severe damage than any rat would. They reproduce quickly and can produce between 6 to 10 litters within a year. When food is contaminated, it can quickly spread disease and viruses. Given that they are nocturnal creatures, they are hardly noticeable. 
 An obvious indicator of their presence is
their running sounds, squeaking, damaged materials or food and droppings. They prefer warm and humid spots. As long as there is an ideal hiding spot on your property, they will live there. Skimping on Mice and Mouse Control will then result in severe damage to your property and disease. A 24-Hour Professional Pest Control Mice service provider should assess your property and distinguish the type of mice present and their population.
 Why You Should Consider Professional Removal
 Boothstown Pest Control Mice Exterminators are exceptionally trained to handle the threats likely to be presented by rodents. Here is why you want to involve a professional Boothstown Exterminator. 
 1. Competitive knowledge and training on the most effective elimination methods for the current and future problems.
 2. A Boothstown Mice Control Treatments and Removal Service understand the tools needed to address the problem. They have a deep understanding of the use of sanitary equipment, including respirators, gloves and masks. Aside from the isolated mice you see, there are high chances of a much larger population within your property.
 3. Thorough inspection is needed before sealing off cracks and crevices. There could be a different way of entry, one that a trained Boothstown Exterminator will be quick to spot.
 Suppose these stubborn creatures show up on your property. In that case, it is crucial that you call in professional Boothstown pest control mice exterminators. Note, mice are highly resilient to pesticides. However, should you choose to follow this DIY method, they will also die in hard-to-reach spots, creating a scenario of odour and health risk. In that case, it is advisable to leave the extermination to a professional 24-Hour Professional Pest Control Mice service provider.
 If you are dealing with the ugly presence of mice, contact Young's Pest Control today for professional and effective control. We use constructive, repellent and elimination strategies and products ideal for getting rid of pesky rodents depending on your situation.