Need Help? Call Us On 0161 776 9832 For Expert Pest Control Advice On How To Identify Pest Infestations And Help Solve Your Pest Problem.
Walton Pest Control 
Do you have an issue with pests around your house? Walton pest control will take over the situation and help you settle down comfortably. Every year comes with a different season of pests. A pest invasion can be overwhelming for a family as they come with lots of filth and work. 
Why call Walton pest control 
Walton Pest Control is the best company to inquire about assistance relating to pest control. There are a variety of reasons why you should do this. Check them out. 
1. To save you time 
Acquiring help in maintaining your home is not such a big issue. Take your time and acquire services from Walton, who will do it within a specified amount of time. Pest control support is helpful. You can get more time to do other stuff to make your life more productive. 
2. Less damage 
cleaning and taking control of pests is a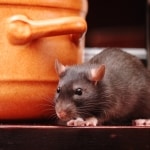 huge task that requires a lot of energy. You won't be able to do it yourself as the tiredness can lead to property damage. It won't be okay to induce more costs at your home place. Walton has qualified experts who will be able to care for the situation with more precision. 
3. Fast response 
With so many people having allergies and phobia cases, pests invasion can be dangerous to your family. You will need a company that can respond fast enough to care for the situation before it becomes a home health hazard. Walton can perform the task within 24 hours of the call. 
4. Budgeted service 
Before hiring for services, you will need to have financial know-how of the services they offer. Walton makes sure that their customers get assistance at the right price for an adequate job. Using a company can be less expensive as the treatments used like wasp nest removal treatment can be costly, which can be a disadvantage. 
5. Health safety 
It is not uncommon to find some of these pests aggressive. In turn, with the problems
being agitated, you can get injured, resulting in serious injuries. You will need to protect your family from pests like the wasps, which have a poisonous sting and rats, which can bite. In addition, you must take care of mice & rat control. They can bring dangerous diseases. 
Mice & rat control 
Mice and rats are the most invasive creatures that you will ever have to come across. However, these creatures have different behaviours when it comes to choosing their place of residence. Here are some of the ways you can know that your house has an invasion. 
Rat droppings all over

tears on the clothing and house appliances.

Scratching on the walls and ceiling boards. 

Cramps of food left after an invasion. 
Wasp nest removal treatment 
Treating dangerous pests like wasps can be tricky. An expert needs to know how they behave and take extreme caution when
doing the work (To ensure you stay safe). As a client, you need to give way when doing the job to ensure there is little disturbance and enough room to perform the job. 
Three elements will help you locate the wasp nest before you start the treatment. Check out some listed below. 
Wasps have an ideal location they like taking residence: trees, bushes, under the roof, attic and at the corners of the window. 

Wasps like being near sweet stuff like nectar flowers and plant life. 

Attracted to food sources like garbage bags, crumbs, spilt food on the table and pets bowls. 
Conclusion 
Do not risk your health by doing pest extermination by yourself. Instead, try to use our services today. Do not regret later when you ignore pests at your place. It is better to use the tiny budget to be safe than use more money to cater for the damages. 
We cover all pests in Walton. Here's an example of a few Pest's Below:
WA4