Need Help? Call Us On 0161 776 9832 For Expert Pest Control Advice On How To Identify Pest Infestations And Help Solve Your Pest Problem.
Middlewich 24 Hour Pest Control Treatments
Professional help for peace of mind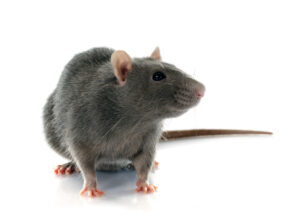 At last, the warm, bright summer days are here! However, unfortunately, the warmth can help pests to multiply and spread very rapidly. So be on the lookout for unwanted rats, mice, foxes, rabbits, birds and a wide range of insects like cockroaches, wasps, flies and ants. In a concise space, pests can cause expensive property damage, contaminate large quantities of food and water, give dangerous bites and even spread life-threatening diseases. Therefore, it can be both risky and costly to try to treat pest infestations yourself. Instead, contact our qualified and experienced 24 hour Middlewich pest control service the minute you spot a pest problem. Here is how we can help you.
Be safe
Our approach to pest treatment:
Meets required health and safety standards. insecticides and traps are placed so that they are safe for children, pets, and yourself. It saves

 you worrying about handling unfamiliar and potentially toxic substances yourself.
Be sure
Our Middlewich pest control service lets you know:
What type of pests do you have, and how serious the infestation is.

That the correct measures have been selected to target your specific needs.

That the right insecticides are being used in the correct dosage.
Save precious time
Our Middlewich pest control treatment can save you from wasting time trying to:
First, get advice on what to attempt to do yourself.

Next, look for the right insecticides and personal protective equipment (like gloves and goggles) to buy.

Read all the small print about the safe application of different products.

Finally, apply control measures only to find that they failed to work and that you now have to look for alternatives.
Protect your environment
Our treatment approaches also meet the environmental standards required by law. Hence, using our service takes away the stress of worrying if you are:
Safely disposing of any packaging and containers. Remember, toxic insecticides should not be disposed of through the regular waste collection channels available to households.

Contaminating ponds, streams and land and allowing poisons to get in the food chain.

Harming any valuable species that are protected by law.
Call us 24/7
Get our expert help that meets all of the health, safety and environmental standards that are required. Call our 24 hour Middlewich pest control service today. We can handle all of your domestic or commercial needs, both large and small. You will be extremely thrilled by how low your quotation is!
We cover all pests in Middlewich. Here's an example of a few Pest's Below:
CW10