Need Help? Call Us On 0161 776 9832 For Expert Pest Control Advice On How To Identify Pest Infestations And Help Solve Your Pest Problem.
Lasting Worsley Bed Bug Treatment Solutions
Worsley bed bug treatment agencies have come up with new inventions that are effective in battling bed bugs. Today, even bed bug detection dogs are being used to identify bed bug infestation. This indicates just how much these insects have become a major worry in the current world. With the current technology surrounding Worsley bed bug treatment techniques, therefore, bed bug control is very possible.
Even though bed bugs thrive best in messy environments, they can also attack clean homes, offices, business premises and hotels. Those who travel a lot can easily carry home these harmful insects if they happen to spend nights in bed bug infested rooms. People with a passion for antique pieces of furniture should also keenly inspect these pieces of furniture for bed bugs before buying them. Second-hand goods can facilitate bed bug spread unless bug-ridden ones are identified and treated before carrying them home.
Bed Bug Removal Hurdles

Bed bugs are nocturnal insects which feed majorly on human blood. They can easily inhabit bedrooms since they want to be closer to people at night so that they can easily feed. Apart from being nocturnal, Worsley bed bug treatment is never easy mainly because they really know how to hide. They can easily hide in furniture joints, picture frames, linen seams and in wall cracks. Additionally, they are somehow hardy and can go without feeding for an elongated duration.
Bed bug fumigation has gained superiority over the most trusted bed bug treatment methods. This is one of the commonly used bed bug removal methods since it is very effective. The process involves the use of fumigants that can diffuse even into the most concealed regions of the house. Fumigants can easily penetrate every crevice in the home hence; bed bugs are completely destroyed leaving the home safe for human habitation. Other Worsley bed bug treatment methods that have always been used to control bed bugs include:
•The use of non-toxic pesticides
•Steaming (floors, sofas, and other fixtures)
Bed Bugs Are Detrimental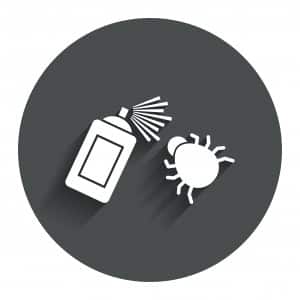 Research has shown that bed bugs do not transmit any dangerous disease to humans. However, a good percentage of individuals are allergic to bed bug bites. Their bites are very itchy and may lead to the formation of red spots on the skin which may cause skin infections when scratched.
Call Young's Pest Control today so that we may put an end to your bed bug problem. You can expect more than provisional results with our proficient Worsley bed bug treatment methods such as bed bug fumigation.