Need Help? Call Us On 0161 776 9832 For Expert Pest Control Advice On How To Identify Pest Infestations And Help Solve Your Pest Problem.
24-Hour Diggle Mice Control Treatment 
 Like the rest of the world, mice are also
standard in the UK. Unfortunately, mice are probably the most detrimental pests. Even with their size, the havoc that mice cause can be too much to handle for any property. People tend to try and use all kinds of DIY solutions to control and get rid of mice, but it is without a doubt that this is not effective. Mice always find ways to come back and be a nuisance every time you hear them moving around your property, leaving behind all kinds of destructions. Diggle's 24-Hour Professional Pest Control Mice is a service you should consider.
 24-Hour Professional Pest Control Mice 
 To completely take care of your mice problem, it is always recommended to use professional Diggle Exterminator Control Services specializing in mice and mouse control. This is where Diggle Mice Control Treatments and Removal Service comes in. Our service specializes in dealing with mice infestation both in commercial and residential properties. 
 We have been dealing with mice and mouse control for several years across the UK. We provide our clients with the best solutions to get rid of Mice from any location and property altogether. As Diggle Exterminator Professionals, we know all about mice, including their behaviour. So we have developed highly effective methods to ensure they never come back to cause more destruction to your property. 
 Inspection
 Our service-first includes a comprehensive inspection of every inch of the areas of the
mice infestation. We will need to know the paths they have taken and what drives them to the property. Having a clear picture of the mice's movements gives us the right direction and method to deal with the problem. Whether it is cavities, furnishings, or plumbing systems, we cover all kinds of areas. Nowhere is too far to reach to deal with the mice infestation. 
 Infestation and Signs
 We also find the reason why the mice are attracted to your place. Things that attract mice infestation can vary. Since mice can survive on little food and small amounts of water, their colony can quickly grow if not cared for. They can stay through all seasons, so don't consider a DIY approach since that can only be a temporary solution. Infestations can occur during any season of the year, so that you can deal with them anytime, especially before the colder months. During such seasons, they tend to get into houses for shelter to avoid the wet weather and cold. But food is a major attraction too. If you don't have proper storage of your food, mice will always smell it and find ways to get in and feed on what is available. 
Mice can ruin all kinds of things on your property, from food stocks to even electrical cables. It is not uncommon for mice to barrow through walls and furniture to get
what they want. You will often find smear marks and droppings on burrowed holes, and these are clear signs that your house is invaded and you need to take care of the problem before it worsens. In extreme cases, they can cause severe hazards within your property. Hazards from causing fires due to electric elements damage or to severe diseases if the infestation is left to grow on a large scale. Contaminated food from mice can lead to serious health hazards too. 
 The methods we use for mice control are environmentally friendly. You don't have to worry about any form of contamination around your property. Even as we implement the necessary strategies for mice control, you can continue with your daily activities, whether it is in your commercial or residential property. There will be no significant disruptions during our Diggle Pest Control Mice processes. 
 The service we offer is a long-term solution to Mice Control, so you can be sure it is worth your investment. Furthermore, the solutions we offer are very affordable. Therefore, we ensure you are satisfied with our work and do not have to worry about any mice infestation for a very long time. 
 You can always give us a call, and we will be right at your property in as little time as possible. If you are worried about anyone noticing you have a pest issue, don't worry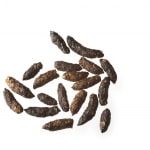 since our vehicles are unmarked to give you that additional discretion. So your customers will never know you have a Mice Problem even as we deal with them. Diggle Mice Control Treatments and Removal Service are available throughout the week, 24-Hours a day. Our 24-Hour Professional Pest Control Mice are what you need.
OL3