Need Help? Call Us On 0161 776 9832 For Expert Pest Control Advice On How To Identify Pest Infestations And Help Solve Your Pest Problem.
24-Hour Crumpsall Mice Control Treatment 
What is the worst thing about harbouring mice on your property? Is it the homes in your favourite shirt or the disappointment of damaged TV and audio system cables? 
 Apart from being scary, mice can cause lots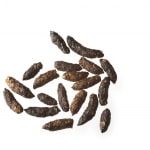 of losses around your property. With the constant urge to feed and bore through stuff, mice can render most of your items unusable within a few hours of infestation. As such, it may be a good idea to address a mice problem as soon as you see one or two crawling in your rafts, flows or kitchen cabinets.
 But, what are the most effective mice and mouse control methods? Perhaps, you are here because you are trying to determine if DIY mice control is better than hiring a Crumpsall Exterminator. In this post, we will discuss the reasons why the answer to your question should be 'hiring a pest control mice specialist.'
Reasons Why You Should Hire a Crumpsall Exterminator
 There are plenty of benefits you get to enjoy when you hire a Crumpsall pest control mice specialist. However, this piece will only discuss a few of them briefly.
Reliability
 Before you indulge in any mice and mouse
control project, you need to understand if the methods you intend to use are reliable. Unfortunately, many individuals do not have any prior knowledge of mice control, making it extremely difficult to address the problem.
Crumpsall Mice Control Treatments and Removal Service is a reliable way to eliminate mice as they have the skills and experience in the field. Therefore, you should consider hiring them if you need a reliable solution to your mouse problem.
Affordability
 Most people may wonder how hiring a professional offers an affordable option over DIY procedures. I'll tell you why! Whether controlling mice or any other pest, an individual has to spend a significant amount of money purchasing pesticides or other equipment, depending on the preferred method. 
 If you have never done pest control before, you may not have the skills to apply the treatment most efficiently and conservatively as a Crumpsall Mice Control Treatments and Removal Service would do. As such, you may end up using too many chemicals on a project that you may as well fail at. Therefore, it is advisable to contact a Crumpsall Pest Control Mice specialist whenever you need a solution for your mice problem.
Mice Source Identification
 Do you know how to investigate and establish the reason behind a mice infestation? If no, then you may want to let an expert handle the infestation for you. Without identifying the reason behind a mice infestation, it can be difficult to effectively develop the best solution for the problem.
 Hiring a 24-hour Professional Pest Control Mice specialist takes the load off your back as these experts have the equipment, skills and knowledge on pest behaviours. A glance can give them enough information that can be useful in the complete eradication of these notorious invaders.
Customized Solution
 Did you know that any mice infestation is unique? Perhaps you have had that from someone who has studied pest behaviours or is a seasoned pest control expert. If you are having a mice problem, chances are the infestation is unique and requires a more personalised approach.
 If a Mice Control method worked for a friend or a neighbour, it might be a terrible approach for your case. For that reason, it is always a good idea to involve an expert. A 24-hour Professional Pest Control Mice specialist can always approach a mice problem professionally. That involves gathering the facts and information needed to formulate a personalized plan. 
Money and Time Saving
 Although the idea of hiring a professional can seem costly, it is surprising to find out
that it saves you time and money in the long run. The more these invaders it on your property, the further they extend their destruction agenda. The damages these mice cause can be costly to mend. Additionally, they may render items such as electric cables unusable.
 As they come ready to work, hiring a Crumpsall Pest Control Mice Specialist is one timely and straightforward way to handle the mice problem, saving you money.
M8