Need Help? Call Us On 0161 776 9832 For Expert Pest Control Advice On How To Identify Pest Infestations And Help Solve Your Pest Problem.
24-Hour Cheetham Hill Mice Control Treatment 
It doesn't matter if you are a first-time homeowner or someone who has owned
many homes. A Pest Problem is always going to be a disappointing and stressful time. Many people make a mistake in believing that pests are not a massive problem in the UK. However, pest problems are widespread, and mice infestations are among the most common pest infestations in the country. Because they carry diseases, it is essential to call 24-Hour Professional Pest Control Mice as soon as you suspect you might have a problem. Mice and Mouse Control isn't something that can quickly be done yourself. Calling a professional means, they will identify the exact type of mice causing the issue, find out where they came from and deploy the correct strategy to get rid of them permanently. Using "at home" treatments can often set you back financially. Instead, call someone like Cheetham Hill Mice Control Treatments and Removal Service because you need to keep using them. Different breeds of mice can also cause various problems to the home environment. 
 What causes a Mice Infestation?
 If you have a Mice Infestation, you might be disappointed and think that your home is not as clean as you like to believe. Although poor hygiene and food disposal can be one factor, Mice can also decide to invade homes
that are "clean". This is because mice are always on the looks out for shelter, warmth and food. If they figure out that even one of these is available in your home, then they are likely to come in. They are very persistent and can scale high walls and fit in small gaps. A Cheetham Hill Exterminator will help you identify how the mice got into your home in the first place, which will help you control the problem in the future.
 Why is a Mice Infestation dangerous? 
 One of the main reasons mice are such a dangerous pest is that they carry several very diseases that are harmful to humans. As they do not come out when you are around, they can easily sneak out at night and leave germs on surfaces. They also leave droppings in your home, which is very unhygienic. A company like Cheetham Hill Pest Control
Mice will assure you that the problem is gone. Mice can also be quite dangerous to any electricals around the home. Because they have such a high tendency to chew wires, they can easily break appliances. This is another reason Mice and Mouse Control is essential. You should call 24-Hour Professional Pest Control Mice as soon as you notice any bite marks in wires.
 How can I get rid of a Mice Infestation?
 Clever marketing has many people believing that they can get rid of a mice problem using something they have gained from the local DIY store. Whereas a Cheetham Hill Exterminator would be fully qualified in using the rodenticides or traps they need to. At-home solutions often contain harmful rodenticides to the family environment and won't permanently eliminate the problem. Cheetham Hill Mice Control Treatments and Removal Service Experts will not only be able to solve the problem for you, but they will also provide you with insight into how the problem started and how the mice got into your home. They will also give you aftercare tips so that you can prevent the situation in the future. When you call Cheetham Hill Pest Control Mice, you get a fully trained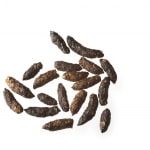 professional who will be used to different mice and their behaviours. Because of their high level of knowledge, they will be able to get rid of the infestation with minimal disruption to your day to day home life. Another benefit is that a very discreet service is offered, and unmarked vans can be used so that no one knows you have a pest problem.
M8