Need Help? Call Us On 0161 776 9832 For Expert Pest Control Advice On How To Identify Pest Infestations And Help Solve Your Pest Problem.
24 Hour Salford Mice Control Treatment
The most annoying thing that most homeowners and business owners face is pests. Rodent forms one of the most notorious pests you can have in your compound. Rodent like mice can cause many damages to your property hence the need of looking for help.
When dealing with mice infestation in your home, you can apply either two elimination methods: hiring a 24-Hour Professional Pest Control Mice or doing it yourself. Of the two methods of eliminating mice, hiring a professional service is the best.
Working independently can be the best option for a temporary problem. However, you will not like the outcome in the long run. It would be best if you considered many things when you are eliminating pests using do-it-yourself approaches. Therefore, you will waste a lot of your time controlling mice.
The best thing you can do is to hire a Mice Control
Treatments and Removal Service to deal with mice infestation in your home. Salford mouse exterminator has trained staff who will help you with all your mice problems. The experience that Salford Pest Control Mice have is the main reason why you need to depend on them for mice elimination services.
Why choose Salford Mouse Exterminator
The benefits of hiring a professional mice exterminator go beyond eliminating mice in your home. 24-Hour Professional Pest Control mice will ensure that you family is safe and healthy at all time by ridding off the nuisance of mice.
It is essential to use Professional Mice Control Treatments and Removal Services to remove mice from your property. Mice carry diseases, cause injuries and may even bite.
Mice put your food at risk since it can cause contamination through droppings and urine. Therefore, getting rid of pests using the Salford Pest Control Mice Services will help make the process simple.
Selecting a professional pest control service means choosing to protect your home, property and family.
Reasons for Choosing Professional Mice Control Service
Save On Time
The number of activities involved in eliminating mice in a single premise is a lot. Therefore, taking matters into your own hands will only waste your time. Also, working on your own will not be as effective as working with a professional pest control service.
The 24-Hour Professional Pest Control Service training will ensure that all the activities are done within a single day. Therefore, you do not have to spend much time at home looking after Young's Pest Control Specialists.
Save Money
The Do-It-Yourself approaches require you to buy expensive treatment products. Over-the-counter rodenticides are not always 100% effective, yet you have spent a fortune buying them. In addition, you will spend money buying different rodenticide products each time while getting the same worse result.
Instead of wasting your money on over the counter
products, you can call for help from Our Salford Mouse Exterminator. You will only pay a one-time fee for the whole mice elimination process. Professional Mice Control Services work with 100% effective products. Also, counter products are not environmentally friendly hence can cause health issues that can lead to hospitalisation if misused. You will spend unnecessary money for treatment which you could otherwise spend on hiring an expert.
Reduce Belonging and Property Damage
Mice pose a risk to your belonging and property. Mice can chew wires, clothes and paper. Hesitating to eliminate mice will cause many damages that will translate to much money on the repair.
Hiring a Mice Expert will only increase the chances of preventing damages since professionals will quickly eliminate mice before severe injuries. Do-It-Yourself methods will not provide 100% effectiveness due to a lack of experience and training in mice source identification. Without proper mic source identification, you will not eliminate them. It takes someone with skill and years of training and experience to determine the source for effective elimination.
Creation of a Stress-Free Environment
It is hard to live in a place full of pests like mice. Therefore, you will need to hire a Professional Pest Control Service to create a friendly home environment for you and your family. You will be allowing your family to live in a relaxed and pest-free environment when you rely on mice exterminators.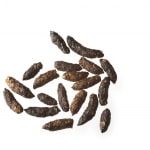 Professional Mice Exterminators will ensure the contact worry of mice is reduced to the minimum. As a result, your family will not worry about disease transmission and the danger of injuries and bites when you call Young's Pest Control Service.
Now that you know where to get help, don't make the mistake of trying to Do-It-Yourself Mice Control. 24-Hour Professional Salford Pest Control Mice are the place to look for high-quality service.