Need Help? Call Us On 0161 776 9832 For Expert Pest Control Advice On How To Identify Pest Infestations And Help Solve Your Pest Problem.
The Kirkdale Pest Control Company That Offers Quick Response for the UK's Most Troublesome Invasive Species
As your top Kirkdale pest control specialists, our staff here at Youngs Pest Control are the team you can count on when you need mice & rat control and wasp nest removal treatment. We also provide services for managing species that include bedbugs, fleas, bumblebees, and ants. Kirkdale residents and commercial owners also routinely call us when they require honey bee nest removal. 
 The simple reality about invasive species of pests is that getting rid of them requires specialised expertise. Trying to take on these types of pests on your own will result in frustration and wasted money. This is true whether you are dealing with a residential property or a commercial one. However, in the long run, you will save a lot of money by hiring Youngs Pest Control to deal with these tiny invaders that have entered your Kirkdale property.
Key Reason to Choose a Professional Provider of Pest Control Services
 There are many fundamental reasons why hiring a professional provider of pest control services is the way to go when your property has been invaded. Some of the most compelling benefits include factors such as:
Our professional service pros know how to identify the problem and its source effectively

We know how to eliminate all common UK pests once we place them on your property

When you hire our professionals for pest control, you get rid of a significant health hazard on your property

We know how to get the job done quickly and effectively so that your day-to-day routine is interrupted for as minimal an amount of time as possible.

Professional pest control is an excellent way to get rid of pests and keep them out.
Wasp Nest Removal Treatment
 Anyone who has ever dealt with the arrival of wasps at their property understands their significant problem. It can be
excruciating to get stung by a wasp. Some individuals are allergic to these stings and require hospitalisation when it occurs. Getting rid of these dangerous insects must be left to experts who work in the field of pest control. When you hire us, you are hiring the most experienced team in Kirkdale to remove wasps and their nests.
Give Us a Ring When Bees Become a Persistent Problem
 These pests are a big concern whether bumblebees or honey bees have built a hive at your property. This is due to their aggressive nature when it comes to the defence of their nests. This is another species of insect that we excel at dealing with. Let us handle your bee problems rather than putting yourself at risk of getting stung.
Mice & Rat Control
 As the Kirkdale area's top experts for mice and rat control services, you can count on Youngs Pest Control to arrive quickly to evict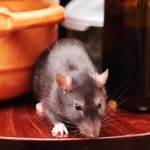 these rodents from your premises. If you have rats and mice on your property, you are sure to be sick and tired of dealing with the droppings that they leave. You are also going to be sick of dealing with the food contamination issues that they can cause. This is another scenario where professional expertise is required to correct the problem.
Getting Rid of Ants Requires Specialised Expertise
 Few pests can be more terrifying than ants. These insects can arrive in large numbers on your property and can quickly start contaminating your food reserves. To get rid
of these insects, you need our specialised expertise that includes finding the source of the ant colony and then taking appropriate measures to eradicate it.
Contact the Winning Team for Pest Control Here in Kirkdale
 Today, give us a ring here at Youngs Pest Control for service from the best Kirkdale pest control experts. You need to ring our
office number at 0161 776 9832. You can also connect with our pest control personnel by ringing our mobile phone at 07845 815 261. You can count on us to deliver you fast, reliable service provided by service personnel that arrive at your location in unmarked vans.
We look forward to serving you in all of your pest control needs.
We cover all pests in Kirkdale. Here's an example of a few Pest's Below:
L4
L5
L20