Need Help? Call Us On 0161 776 9832 For Expert Pest Control Advice On How To Identify Pest Infestations And Help Solve Your Pest Problem.
Kensington Pest Control 
Whether you choose short term treatment services or annual contract service with Kensington Pest Control, these procedures must happen once in a while in your home. Pest control is not something that you can take lightly as infestations bring enormous damage. 
What are the types of pests Found in Kensington? 
There are various types of pests infestations. Depending on the season, they can infiltrate and cause chaos to your place. Some of these pests may include: 
1.Bedbugs 
Bedbugs have essentially caused havoc for the people living in the Kensington area. The problem has affected most of the homes and business areas with how they function daily. Thankfully, Kensington pest control is up to control the situation. 
You may ask yourself how does the bedbug
come to your place. These bugs can be transported from one place to another when a person gets in to contact with them either from couches, luggage, beds, pillows and backpacks. Hence they tend to cling to these items allowing them to relocate from one place to another. 
2.Wasps 
Wasps are among the deadliest insects that pose a threat to humans and pets. They are typically located in various parts of the house including the lofts, air vents, garages, sheds and bushes. Besides knowing these places, it is not easy to locate the wasp's nest as they are always hidden out of sight. That's why we recommend our wasp nest removal treatment services. 
Wasps become a nuisance to people's lives starting from April and may where they get out of hibernation. Furthermore, they can grow on in size through the other months till winter. With the number growing, you have no option but to seek professional help in adopting some wasp nest removal treatment. 
3.Mice and rats 
As much as these creatures are similar, they pose the same level of threat to human livelihood. With the fact that these creatures live in sewers, people don't like them and have since associated them with bringing different diseases. Rats cause property damage with the sharp teeth they have left behind droppings. 
With a huge technical team at Kensington,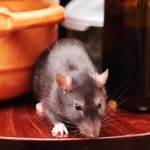 mice & rat control has become an easy task since they have tricks up the sleeve to help in solving the problem. Apart from exterminating these creatures, professionals from Kensington advice on how to make the house rat proof. 
4.Fleas 
Fleas are always associated with the level of dirt that your house has. As small as they are, they can enter into a dog, cat or other pets you have. They are hard to spot and therefore, the only sign to know that your house is infested includes itchy bites. 
Kensington has a team that will be able to have a close inspection of the damage that they cause and advise on the best way to deal with the problem. 
why it is not advisable to do the pest control by yourself 
Everyone homeowner would want to save some money on the home project and repairs. It involves making major cleaning and mice & rat control. Doing it yourself methods can cause more harm to your family. This is why you should never do it yourself. 
1.You will tend to underestimate the problem 
when you see a pest in your home it means that they are an enormous number somewhere in your place. You can tend to underestimate the level of damage they can cause resulting in more problems. With the help of experts, you can take time and study the behaviour they pose to know how you can deal with the issue. 
2. Apply the wrong insecticide solution 
Having the right insecticide solution to do extermination is not an easy task. Pest maintenance needs some level of expertise to come up with the right solution that will bring great results. Besides some of the pesticides may work on specific pest and may not be effective on others. All this information can be easier with the help of an expert. 
3.Exposure to insecticides 
The kind of insecticides used in extermination
can be harmful to human health. The toxic exposure can put your family at extreme risk. They are poisonous and need to be handled with extreme care. Exterminators know how to handle the insecticides safely. 
L6
L7