Need Help? Call Us On 0161 776 9832 For Expert Pest Control Advice On How To Identify Pest Infestations And Help Solve Your Pest Problem.
24-Hour Fishpool Mice Control Treatment
 Do you have a Mouse, Rat, or Rodent Infestation in your home? Most Rodents,
such as Mice, operate during the night. As such, you may never see them during the day. However, when you notice a sign of the infestation, you need to ensure that you handle it as fast as possible to avoid escalation. In this article, you will learn how to identify the infestation, as well as how to choose a good Fishpool Exterminator.
 Signs That you Have Mice and Mouse Infestation
 • Rodent droppings in the home
 • Gnaw marks on your clothes, walls, floors, carpets, and structural
 • There is a foul odour coming from hidden areas in the home
 • There are tracks and runways in the house; they can be smudge marks, footprints, urine stains, or droppings
 • Nests made from shredded materials such as paper, fabric, and dried plant matter
 How to Find the Best Mice and Mouse Control Company
Professional Qualifications are Very Important
 What Qualifications do your selected Mice and Mouse Exterminator have? Qualifications show that an exterminator is allowed (by law) and has fulfilled all the legal
requirements to carry out their activities. You should even check whether they are part of the pest control organisations that advocate quality Mice Extermination. Usually, the organisations certify that the Mice Control company has met the required standards in their business practices.
 Consider the Cost of the Services
 How much are you willing to pay for the Mice Control Services? The price differs from one company to another depending on the extent of the mice infestation and location. When looking for a Fishpool exterminator, you can call a few companies and get quotations for the service. Then, compare the rates and determine what works best for your budget and spending. While most people primarily look at the price tag, you need to concentrate on getting value for your money and quality services.
 Experience and Knowledge in Mice and Mouse Control Services
 Experience is a vital aspect of any industry. Before you bring in the Fishpool pest control mice experts, you need to assess their experience to determine their professionalism. A good pest control company should have been in the game for at least five or six years. During this time, they have gained all the insights and tactics to eliminate mice and rodents without damaging your home. After carrying out the extermination, the Fishpool Mice Control Treatments and Removal Service will ensure that you live a pest-free life.
 Check the Client's Customer Service
How do the professionals receive you? Customer service is a broad topic that involves many activities. One of the best ways to assess a Mice Control company's customer service is by checking how they receive your calls and respond to your emails. The way they respond will give you an accurate picture of what to expect in the actual mice extermination service. Ensure that you find a company with 24-Hour Professional Pest Control Mice Services.
 Assess their Reputation
 How can you determine a mice company's reputation? Besides the 24-Hour Professional Pest Control Mice availability, you can also assess the company's reputation by reading the reviews online from other clients. For example, a good Fishpool Mice Control Treatments and Removal Service provider should not bar clients from writing reviews on their posts. Another way to ascertain the company's reputation is by talking to your friends who have sought these services. They will give you truthful information regarding the provider.
 Speciality in Rodents and Mice Control
 Pest Control companies offer specialised services depending on your infestation. For example, if you are dealing with a mice infestation, they will devise plans to help you safely eradicate it. The same case applies to other rodents. This is because each infestation has its ideal removal; there is no one-size-fits-all.
 Pests such as Mice are not only a nuisance but also breed diseases into your home.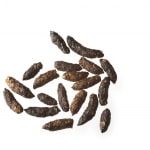 Finding a good Fishpool Pest Control Mice Company does not have to be a complicated task. You only need to assess your situation and find a control company that suits your situation. Always remember that the Fishpool Exterminator you choose will determine the results that you get in the long run.
BL9