Need Help? Call Us On 0161 776 9832 For Expert Pest Control Advice On How To Identify Pest Infestations And Help Solve Your Pest Problem.
24-Hour Baguley Rat Control Treatment
 Rats are some of the most destructive pests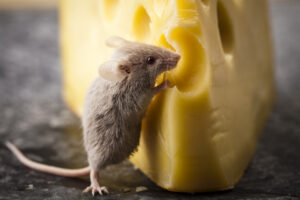 in all of the UK. You will find them all over the place, including Baguley and surrounding areas. The small rodents infest in their tens and can cause untold damage and suffering to the occupants of your home. They are also good climbers and can move to the upper floors of your home or the roof in no time. Therefore, nothing is safe when they get to your home. Young's Pest Control has a 24-hour professional pest control rats service that eradicates these annoying rodents before they cause damage. 
 How Do You Know You Have a Rat Infestation?
 Rats are clever rodents that hide from your sight most of the time except for one or two that may rush across the floor in search of food. The most common sign of an infestation is the presence of small, rice-like droppings on the floor that can be black or brown in colour. You may also notice damage on your clothing or stored food or small footprints on the floor. Do not ignore any of these. Instead, get a Baguley Rat Exterminator to investigate and eradicate them. 
 What Rats are Common in Baguley? 
 The two common rats in this area are the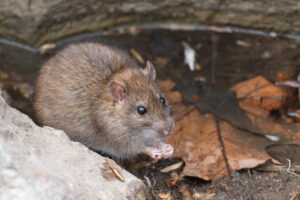 brown and black rats. They are generally of the same size, with the difference being their colour. Each of them has a gestation period of 21 to 24 days and can give birth to over 15 pups at a time. These pups are ready to cause havoc in as little as a week. Unfortunately, they are also prepared to reproduce a few weeks down the line. If you do your math, you will notice that an infestation can be five or more times bigger in a few months. Our rat control treatments and removal service can eradicate them at any stage of their growth and prevent them from growing in numbers.
 How Destructive are the Rats?
 Like all other gnawing mammals, rats can chew on anything not too hard for their teeth. They can chew your plastics, furniture, clothing and paper. Therefore, they have the potential to damage your sets, mattresses, clothes in the closet, stored food and any plastic containers. They have also been known to chew electrical insulations, exposing live wires. These wires then cause a fire, electrocution, or a fast connection that damages electrical equipment. 
 On the other hand, rats are carriers of diseases and other parasites. They look for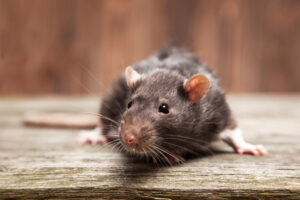 food in trash bins, sewer pipes, and everything else dirty where they come across dangerous bacteria that they pass on to things they touch. These include salmonella, hantavirus, lymphocytic choriomeningitis (LCMV), leptospirosis and Tularemia. In addition, they carry fleas and ticks, which can multiply in large numbers and either make your life uncomfortable or cause such illnesses as typhus and Lyme disease. The rat urine can also spread Weil's disease.
 Are you asking, "Is there a Baguley rat catcher near me so that I can escape all these problems?"Young's Pest Control is at hand to eradicate every single one of the rats before they have a chance to damage property or spread diseases. 
 24-Hour Professional Pest Control Rats Service near You
 You no longer have to ask, "Is there a Baguley rat catcher near me?" Youngs Pest Control has a comprehensive rats eradication service available any time of the day or night. We send the Baguley Rat exterminator to your home to know different extermination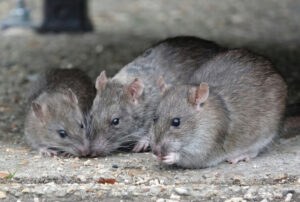 methods and where to find the rats. They can tell what attracted them to your home to help prevent a re-infestation. We use methods that are safe for the whole family, including pets and children. We tailor eradication methods to pick ones that best fit your home layout and the extent of the infestation.
 Besides, we come in unmarked vans to not be embarrassed when neighbours know we have pests at home. Our services are reasonable priced so that they are within reach of everyone in the area. 
 Are rats giving you a sleepless night? The Youngs Pest Control rat control treatments and removal service will ensure that your home is free from these annoying pests in no time.
M23