Need Help? Call Us On 0161 776 9832 For Expert Pest Control Advice On How To Identify Pest Infestations And Help Solve Your Pest Problem.
Professional Alderley Edge Rat Control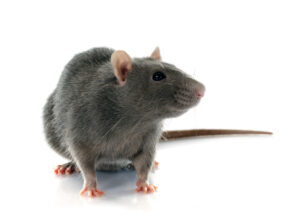 As long as people have been building houses, rats have been getting into them. No one wants to share their home or place of business with these age-old pests, but trying to get rid of rats without professional help is essentially impossible. Even one rat can be the start of an Alderley Edge rat infestation, so take care of the problem quickly and competently by calling Young's Pest Control.
About Rats
Rats are intelligent and resourceful rodents. Captive-bred rats can even be trained and can make good pets, but wild rats can be aggressive and crafty and cause all sorts of problems. Rats will attack to defend themselves or the nests and can do a surprising amount of damage. They can also carry fleas and other parasites, which can be passed on to pets and sometimes to people. In addition, rat droppings can contain bacteria and viruses, affecting people and contaminating rats' food.
Rats are remarkably good at climbing and getting into tight spaces, making it easy for them to get into buildings even if they are relatively new. In addition, rats can cause damage by chewing on structures. For example, if their droppings accumulate in one area, they can create a serious fire hazard by chewing on the insulation surrounding electrical wiring.
Controlling Rats

Getting rid of an Alderley Edge rat infestation can be very difficult and require more than one pest control treatment. Historically, cats and dogs like the rat terrier were used to get rid of rats. , However, nowadays, most people consider their cats and dogs part of the family and are aware of parasites and diseases transmitted from rats.
Poison is another method used for Alderley Edge rat control, but it must be used with care, preferably by a trained pest control expert. Pets and children can be poisoned by badly placed rat poison, and poisoned rats can die in an inaccessible place and create a different sort of problem as they decay.
Trapping - with live traps or kill traps - is another method of Alderley Edge rat control that is more effective and safer when done by an expert.
A Young's Pest Control treatment for rats may involve many different techniques, depending on the size of the infestation and layout of the area, but their expert service guarantees that the job will get done right and right away, and may also be able to provide suggestions to keep future infestations from happening.
SK9