Need Help? Call Us On 0161 776 9832 For Expert Pest Control Advice on Identifying Pest Infestations And Help Solve Your Pest Problem.
Professional Macclesfield Rat Control Treatments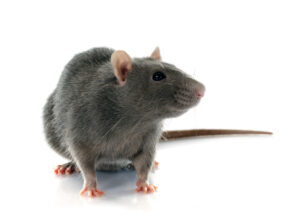 Anyone who has faced a Macclesfield rat infestation knows just how much of a "pest" they can be to try to eliminate. Rats are one of the most resilient and cautious pests. Trying to get rid of rats can be very challenging. The solution? Young's Pest Control.
Young's Pest Control are the specialists in Macclesfield rat control and rat nest removal. Young's Pest Control is experienced with a wide range of rat removal issues. Their qualified Macclesfield rat control technicians will eliminate the rat infestation from your home and garden.
How To Get Rats Out Of Your Home Or Garden
Rats can be tough to locate and remove from your property. Rats can move very quickly and scale even vertical surfaces. Rats will generally stay quiet during the daytime and come out at night to find food. Often the only signs of rats will be the thing that they leave behind. One of the most obvious signs is rat droppings. An average rat will leave up to 40 droppings per night. These droppings can be contaminated with a wide variety of diseases. Rats may also leave these droppings around food resources that they have gained access to.
Rats Quickly Breed

Another reason that rats are so difficult to control is their ability to reproduce quickly. When the rat population is decreased due to natural predators or lack of food sources, they will increase the rate at which they produce. This means that rat populations can quickly bounce back after being faced with a pest control treatment. This is why it is generally ineffective to apply store-bought pest control treatment to people. While some of the rats in the group may be eliminated, it is unlikely that you will destroy the entire rat group present. Our experienced and highly trained Macclesfield rat control technicians will identify and stop the whole rat group so that it cannot replenish itself.
We understand that getting rid of rats effectively requires a customised solution. To successfully prevent and eliminate rat problems, our specialists will inspect and evaluate the location they will serve with their pest control treatment. They will also work with you to prevent future Macclesfield rat infestations. So don't delay if you have a rat problem. Contact Young's Pest Control and talk to one of our friendly customer service representatives.
 SK10