Signs that you Need Professional Mice Removal Services
As the weather turns cold, like all of us, mice also start looking for dry and warm places to keep themselves safe from winter. The first step to control mice from turning your home into a vacation spot is by preventing them from entering the house. This is even easy to say than doing it. An adult mouse can enter through a small opening as small as a pencil hole. You don't need to have gaps in your foundation for welcoming mice in your home. Every cable and pipe which goes into your house through the wall proves to be an entryway. Space around the lines is primarily big enough to let a mouse get through.
One thing is for sure that no one would love the idea of sharing their house with a mouse. It's just not you. Many people won't agree with this idea! You don't need to eat your pizza with the mouse or watch TV having it in mind that the mouse will run throughout the room at any moment. Although, there are some ways which you can use to make your home free from mice.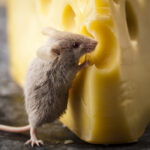 Rodents are creatures who find a hole in almost all remote places. Sometimes struggle with rodents can become a serious menace. You start believing mice and rats have become more intelligent day-by-day avoiding the mousetraps at all cost. You need to use a more efficient way to fight against rodents, like hiring professional pest control service providers.
It is believed that cats who are good rat-catchers are presented in the house, so you don't have to be scared of rodents. However, all of us don't have to be scared of rodents, for example, due to lack of care of animals or allergy to wool.
Traditional struggle methods may not be practical all the time and using poison to kill rats. Mice are not safe. Mice adapt to different toxins, and their reproduction rate will lead to new rodents unaffected by your poison. In addition, rodents have a sharp smell and hearing, which helps them in dodging lures. Therefore getting rid of rodents needs to be done professionally.
Apart from the fact that mice lead to discomfort, they are carriers of infectious diseases. Everyone is aware that mice bite needs medical attention immediately to avoid dangerous consequences. Therefore mice removal needs to be done directly after you spot them.
While dealing with mice, you can't be sure when is the right time to call professionals. At times you can get rid of them on your own. However, there will be signs that you require professional mice removal services in Manchester to deal with the infection of rodents that you are having. Few symptoms include smudges and droppings even when you have used up all the tricks of the trade to get rid of them on your own. So it is indeed time to call the professionals if you find them entering the sealing holes.
Suppose you have followed every trick given in the book along with traps and still suffering from mice issues. In that case, you need to call professional mice removal services in Manchester for help. Infestation is undoubtedly more than you can manage on your own. This will be truer if they are in the walls of your home. Professional Manchester council pest control can find them quickly and stop the infestation if you cannot stop it on your own. If you have been catching mice and cannot get rid of them, you need a professional to get rid of the infestation you are dealing with. Mice can get inside the walls and eat up your installation and wires. They are also known to enter the walls and die. This is something you seriously want to avoid as it can lead to an unbearable situation.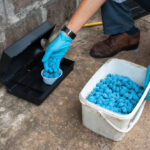 If your tricks to stop mice infestation is not working. It's time to call the professional Manchester council pest control to do their thing. At times, only professionals will make you free from rodent infestation and get it done as fast as possible. There is no issue in getting help from the professionals when your methods aren't successful in solving the problem. They have access to things that others lack to get the job done efficiently and quickly.
Sometimes calling professional mice removal, Manchester is the only thing you can do if you have tried everything and nothing seems to be working. Professional can be the last option at this point. This will stop much irritation. It will prove costly but will be the perfect solution and prevent further damage to your pocket, stress level, and home. Rodent issues will never get better themselves. They increase in number, and the problem gets worst. So, do whatever you have to control the infestation.