Need Help? Call Us On 0161 776 9832 For Expert Pest Control Advice on Identifying Pest Infestations And Help Solve Your Pest Problem.
Mossley Hill Pest Control
Why Hire a Professional Pest Control Company 
In the UK, pest infestation is rampant during the winter. This is because pests move into homes in search of warmth. However, this does not mean pests will not invade your home or business premises during the warm seasons. Pest infestation should be taken seriously because it can lead to many things. Some pests are destructive, and others are capable of transmitting diseases to humans. Other pests are a safety concern. The best way to avoid all these pest-associated problems is by prevention. Prevention ensures the pests do not feel at home on your property. However, if pests have already invaded your home or business premises, you should hire pest control experts. Hiring pest control experts has its benefits. It is a better approach compared to the DIY system. Here are reasons why you should opt for professional pest control services over doing it yourself:
 • Health Reasons
 Pests carry bacteria and viruses in their systems that cause diseases in humans. If a pest infestation is not taken care of, family members and workers can contract diseases. The cost of treating these diseases can be high, setting you some pounds back. Hiring
a pest control company that knows mice & rat control, among other services, to fumigate your property minimises exposure to the disease-causing pests. Also, when you hire a professional pest control company, you minimise exposure to harmful insecticides used during pest control and management. This is because pest control experts use green pest control options. 
 • Safety Reasons
 Pests may be small animals, but some are capable of raising security concerns. Pests such as wasps, bees, hornets, and ants have painful stings and bites. These pests attack people when threatened or angered. For a homeowner with young kids, it can be worrying about living in the same house with these pests. Therefore, it is best to call
professionals specialising in bee, hornet or wasp nest removal treatment to handle the matter. Professionals are equipped with protective suits to ensure they do not get stung or bitten when controlling the insects. Usually, amateurs who assume the job of exterminating such insects lack the personal protective equipment that ensures they do not suffer from bites and stings.
 • Expertise
 Before becoming a pest control expert, one undergoes intensive training and education. The purpose of this is to ensure one gain the necessary knowledge and skills to handle different kinds of pests effectively. Hence, when you hire a professional, you can guarantee quality and reliable services. However, most Do-It-Yourselfers lack the skills and knowledge to get rid of pests effectively. Most Do-It-Yourselfers learn about pest control through online videos and articles, which is not enough.
 • Better Equipped
 Professional pest control services are better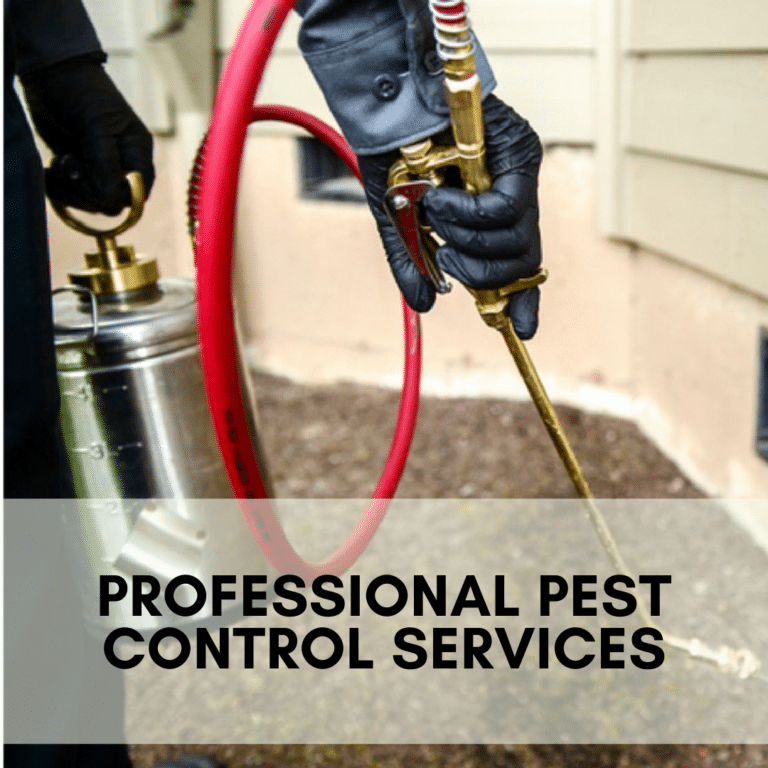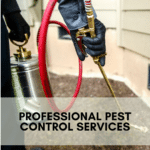 equipped to handle pest infestation. To deliver quality services, they use cutting-edge technology and proven techniques. Therefore, pest control experts have a clear advantage over those who opt for the DIY approach. In addition, the equipment and technologies make the extermination process more accessible and less time-consuming.
 • Cost
 People who opt for the DIY approach think it is cheaper compared to hiring a professional company. However, professional pest control companies' services are quite affordable in the long run. The costs of buying insecticides and equipment to fumigate your property may seem cheap, but you will be forced to go back to your pocket if the methods fail. Hiring a professional company is more affordable because equipment and insecticides are shared among many people reducing the burden on clients.
 • Insurance
 Most professional pest control companies are insured. This protects you from the costs that might arise if any injuries or damages occur when your property is being fumigated. However, if you control and manage pests on your own, any damage that occurs will be on your shoulders. This can be a huge financial burden if the damage is significant.
 If you have realised hiring a pest control expert is the way to go, reach out to Mossley Hill Pest Control. Mossley Hill Pest Control is the leading pest control company in Liverpool, Merseyside. We pride ourselves on offering environmentally friendly services.
We specialise in wasp nest removal treatment, bedbug removal, carpet beetles control, dust mites treatment, mice & rat control, cockroach eradication, and many more. We use unmarked vehicles because we value our client's discretion. Do not hesitate to call us if you require our services.
We cover all pests in Mossley Hill. Here's an example of a few Pest's Below:
L18
L19