Need Help? Call Us On 0161 776 9832 For Expert Pest Control Advice On How To Identify Pest Infestations And Help Solve Your Pest Problem.
Cressington Pest Control 
Are you looking for professional pest control? Search no more. Cressington Pest Control is an ideal choice for you. Pests invade our homes and business every time. They cause a lot of damages and pose health risks. The most suitable way to get rid of these pests is by using professional pest control services.
 At Young's Pest services, we provide the best pest control services. We have a team of professionals with vast and extensive pest knowledge and safe ways of controlling pests. As a result, all your problems will be solved within hours. Do not hesitate to make a courtesy call to us for a quick and safe solution. We are available 24/7.
Type of pests we control
Bed bugs
 Bed bugs are dangerous pests that can invade your home. They make the whole
family restless, especially at night since they feed on human blood, with children most affected. Bed bugs usually hide in mattresses, luggage, carpets, furniture like beds, and other areas where they may find the host. These insects also invade hotels, more so hotel rooms.
Ants, Wasps, and Bees
 They are available in many species and are a nuisance at home and business premises.
Ants, wasps, and bees reproduce in large numbers, making them hard to control. However, young's Pest control will help you eliminate them. In addition, the company provides wasp nest removal treatment, ensuring no one gets stung or bit by these insects.
Fleas
 Fleas are wingless insects that suck mammals and birds' blood by piercing skin.
They move by jumping from one place to another. For example, they can jump into the house and hide on a carpet. You can also find them in animals' furs. Young's pest control has appropriate ways to counter their growth.
Beetles
 Beetles also make their way into our homes. The common types of beetles are fur, hide, and carpet beetles. You can easily spot them in your house if there is extensive damage. Remember, it is difficult to see an adult beetle since larvae make significant destruction.
Mice and Rats
 Mice & rats are mammals, and most of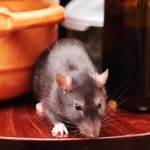 them are opportunistic survivors. They live near homes and largely depend on humans for food. Mice & rats are dangerous because they damage clothes, carpets, and curtains. We provide the best Mice & Rat Control within hours. Cressington Pest Control professionals can find these rodent hideouts by smelling their droppings and urine. Mice & Rat Control is essential in every home because of the massive damage caused by these creatures.
Moths
 The typical pests are cloth moths, and they breed in silk and wool. They usually
reproduce in large numbers, and their larvae feed on fabrics. Once they invade your home, they destroy clothes, carpets, and furnishings. In addition, some moths, such as the brown house larvae, can destroy fur, feathers, and other soft fabrics.
Damages caused by pests
Diseases - Pests are dangerous since, despite causing damages, they can also spread many diseases. These diseases are transmitted through bites. They can also spread diseases to your poultry, livestock, and pets. Therefore, it is necessary to eliminate them before they cause severe damages or chronic illnesses.
Low yields - Mice and rats feed on-farm produce such as grains. Therefore, they can invade your farm and eat your grains, leading to low results. But you need not worry; we will offer you Mice and Rat Control services at affordable rates.
Injuries - Wasps and bees built nests that hold a lot of insects. When they invade your home, they can bite your family members. Call us anytime you see their nests around your home call us, and our team will offer you wasp nest removal treatment.
Bedbug and fleas invasion - is uncomfortable, sickly, and restless. We will help you control these bedbugs and fleas.
Why choose us
Experience - Young's Pest Control has vast experience in controlling pests. We have provided the best solutions to thousands of households.
Availability - We offer our services 24/7. Anytime you give a call, we are there to assist you.
Affordability - We provide pest control services at affordable rates for optimal customer satisfaction.
We cover all pests in Cressington. Here's an example of a few Pest's Below:
L19