Need Help? Call Us On 0161 776 9832 For Expert Pest Control Advice On How To Identify Pest Infestations And Help Solve Your Pest Problem.
24-Hour Warburton Mice Control Treatment
Have you noticed Chewed furniture, fixtures,
toys or paperwork? Shredded paper in the cupboard? Rattling in the walls? A funny smell around the place. A sinking feeling? Yes, it's mice. Mice are so common that it's more likely to be mice than other rodents, especially in domestic properties. 
 Mice cause havoc, loss, risk of disease and harm to the property, and maybe you think they'll go away if you avoid leaving food out or put a trap or two or some poison down. However, no, they don't tend to go away if they've found warmth and shelter, and they find food no matter what you do, so you need help. You should call our Warburton Mouse Exterminator to assist you with their 24-Hour Professional Pest Control Mice Extermination Services. 
 Mice Control Treatments and Removal services are an effective way of removing a rodent infestation. However, DIY methods don't usually get rid of all the mice. In addition, they can be inhumane and potentially harmful to family members and pets. Traces of poison can be spread, while mice can take their time in dying while still spreading disease and germs around the place. 
 Warburton Pest Control Mice Removal
Experts are on hand to end your worries. Experts know where the mice hide, how they live, how to get to them and how to humanely and quickly end the infestation. The very best thing you can do is call the 24-Hour Professional Pest Control Mice experts before things get out of hand and damage and illness start to affect you. Call Warburton Pest Control Mice, the 24-Hour Professional Pest Control Mice people now. They're on call any time of the day or night and will promptly make an appointment to offer an expert assessment of your rodent issues. 
The Health Department may hold you liable if any damage, disaster or illness is caused by a mouse infestation. If it wasn't dealt with by Mice Control Treatments and Removal Service, even if you tried to use shop-bought products to get rid of the problem. So call your Warburton Mouse Exterminator for handy and rapid local help. 
 If mice find a way in, they will come into your property and breed fast, causing an infestation within weeks. They look for shelter for warmth and easy access to food.
They chew and gnaw to sharpen their rapidly growing teeth. Mice are tough to catch and dispose of, as they are nocturnal and have a keen sense of hearing, enabling them to be aware of any movement near them. They are speedy, so they are off and into the crevices of the house before you can hope to catch them. In the rare case of catching a mouse and being bitten, It is essential to get first aid advice. It is not advisable to try chasing or catching mice. Just call the experts at Warburton Pest Control Mice Exterminators.
 Mice are good climbers. If there's no way for them to enter a property at ground level, they can still get in if the house has vines, trellis or anything a mouse can cling onto. Mice may find ways up into your loft or other holes or cracks. Mice can get through tiny holes and cracks. Mice Nest and live out of reach to predators, like humans, which is why you often hear them but don't see them, and why you need expert help such as Mice Control Treatments and Removal Service. Experts know how to access the nests and hiding places without doing the damage that you might do, as they are trained to seek out mice. 
 Mice in the house? No worries, call the friendly experts at your local Warburton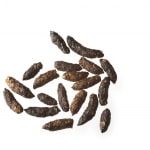 Mouse Exterminator Services. They're fast and proficient, available 24-Hours, competitive and with all the knowledge and solutions for your peace of mind. The mice will be gone, and you can get tips on preventing future infestation so that you can focus on more important things. 
WA13