Need Help? Call Us On 0161 776 9832 For Expert Pest Control Advice On How To Identify Pest Infestations And Help Solve Your Pest Problem.
24-Hour Timperley Mice Control Treatment 
 The presence of Mice in your property, home, or working environment can stir a big
worry, concern, and distress. Mice is capable of contaminating your food when looking for food to eat. One noticeable thing about this pest species is that it can quickly multiply, increasing the infestation drastically within a short period. That's why we always advise our customers to treat Mice infestation with urgency. 
 Below are some of the reasons why you need to treat Mice infestation removal with urgency:
 Property destruction: Mice Destroy everything. Like they find pleasure in constant chewing. This means that so long as you have them around your home or office, your valuable properties like shoes, dresses, documents are not safe. 
 Contamination of Foodstuffs: When mice are looking for food to eat, they're radical about it. And the pathogens in their faeces and urine are capable of transmitting diseases like Hantavirus and Salmonellosis. 
 Cause electrical fire: Mice naturally love electrical wiring materials and woods. And they also constantly chew these materials. Chewing of these materials by Mice can cause a fire outbreak if not noticed and fixed on time. 
 Four Signs Of Mice Infestation
 Mice are not one of those pests that can easily be noticed. They can be in your home for a very long time without you knowing it.
That's why it's always advisable for you to check for their presence in your home constantly. If you don't check for them, your valuables may get destroyed without you knowing it. To avoid losing something that will cause you pain, it's essential to check for them constantly. Below are four signs that will tell you if you have Mice staying with you in your office or home:
 Urine Pillar: Urine is one of the signs of Mice infestation. In a home or office with heavy Mice infestation, you can find body grease mixed with urine and dirty build-up into a bit of mould. This mould can be somewhere around 4cm high and 1cm in width. 
 Droppings: This is one of the signs that you could quickly find. As they go about looking for food and damaging things, they randomly scatter droppings. You can check inside or top of the cupboard. Mice droppings are usually dark and 3-4mm in length.
 Unpleasant Smell: Unpleasant smell is yet another sign of mice infestation. Though it's not as noticeable as dropping, you can quickly tell if they're around through their unpleasant smell. This is because they urinate frequently, and their urine has a strong ammonia type of smell.
 Scratching Noises: Mice constantly chew and scratch. So when these pests are active during the night, you could hear them scratching the walls and ceilings. 
 How to Get Rid of Mice From Your Home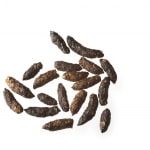 The presence of Mice in your home does not only pose health dangers to you and your family members, but it also brings fear and restlessness. In order not to put your health and that of your loved ones at risk, it's essential to call a professional Mice Treatments and Removal Service to help get rid of them before they damage your costly properties. And it would help if you had an expert Timperley Mouse Exterminator that's available 24-Hours. So they can come to your rescue whenever you need them. We're that reliable and trusted Mice control service. Our 24-Hour Professional Pest Control Mice Service is available 24/7 even when there's a national holiday and on weekends. All you need to do is to give us a call, and you'll see our trained Mice exterminators on your doorstep within a short period just after you drop the call.
 Our Mice Control Treatments and Removal Service
 We understand the danger and conveniences caused by the presence of Mice in your home and working environment. That's why we have put enough effort into training our Timperley Mouse Exterminator and adopting the most effective and safe Mice Infestation Removal Techniques. In addition, we are constantly learning, improving, and embracing new mice removal technological advancements. Having us deal with your Mice infestation
means that your home will return to Mice-free in a short time without subjecting your household to dangers. So, call us today for your Mice Timperley Pest Control Mice Service. Never forget that our 24-Hour Professional Pest Control Mice Service is always available. We're one of the best Timperley Pest Control Mice Services.
M23