Need Help? Call Us On 0161 776 9832 For Expert Pest Control Advice On How To Identify Pest Infestations And Help Solve Your Pest Problem.
24-Hour Strines Mice Control Treatment
 In the cold seasons of the year, mice will try to sneak into your homes searching for food, water and warmth. It's essential that you stay on the lookout because once these pests set camp, they become complicated and
burdensome to exterminate. To make matters worse, they will multiply and begin causing structural damage to your house. If you find that you share your home with these unwanted guests, call for our Mice Control Treatments and Removal Service. We will send our Strines Mouse Exterminator to deal with them once and for all. 
Why Should You Get Rid of Mice in Your Home?
 Mice are master breeders. It's essential that you get rid of them before they begin multiplying. One or two mice in your house can turn into a full-blown infestation in just a few months. These pests love to hide in the undisturbed parts of your home, for instance, the attic and garage. They usually come out in the night, so it might be months or years before you spot them roaming around your house. 
 Mice also have a knack for damaging property. These rodents will chew on anything they get their teeth on, from wires to pipes to your fabric seats and cushions. What's worse is that they might cause a power outage or risk causing a fire while gnawing on your electrical wiring. So the best thing to do is contact us for our Strines Pest Control Mice Treatment. 
 Besides causing damage, mice will also
spread diseases as they move around your home searching for food. Mice can carry diseases on their body and in their urine and faecal material. So it would be best if you were careful not to touch these rodents. And if you do, wash your hands thoroughly with a detergent.
 Mice might also contaminate your food, thus risk exposing you and those around you to food poisoning.
 Below is a list of viruses and diseases spread by mice;
Lymphocytic choriomeningitis (LCMV)

Hantavirus

Salmonella

Leptospirosis
 Keeping mice away from your house will help keep you and those around you safe. Our 24-Hour Professional Pest Control Mice Treatment will help ensure you and your family stay healthy and free from the dangers caused by these nagging rodents. 
Why is DIY Mice Control Treatment not a Good Idea?
 Do-It-Yourself Mice Control Treatment is seldom ever a good option. You might end up making common mistakes like using the wrong treatment methods or positioning the treatments in the wrong locations. And even if you use the correct traps and locations, you might underestimate the infestation thus fail to exterminate the mice fully. 
 If you have a Mice Infestation, it's best to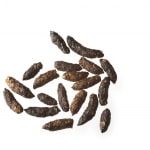 hire a professional to exterminate them. Our professionals for Mice Control Treatments and Removal Services have dealt with these rodents for many years. They will conduct a detailed inspection of the house then get rid of the mice to the last one. They can also advise you on a couple of changes you can make to ensure these pests don't sneak into your home again. 
Why Choose Our Strines Pest Control Mice Treatment?
 Need a professional Strines Mouse Exterminator? We are only a phone call away. Our mice control team has years of experience dealing with these pests. Whether you call in the morning or the middle of the night, we will be there to exterminate the mice and ensure they don't bother you anymore. The faster you call us, the quicker we can arrive at your premises, and the quicker we can get rid of these annoying guests. 
 Our service extends to both residential and commercial premises. If you don't want anybody to know about the mice infestation, we will come with unmarked vehicles then get rid of the pests. In a short while, your home will be clean and Mice-Free. 
 Get in touch with our friendly customer care representatives. You can count on our 24-Hour Professional Pest Control Mice Treatment.
SK6