Need Help? Call Us On 0161 776 9832 For Expert Pest Control Advice On How To Identify Pest Infestations And Help Solve Your Pest Problem.
Seedley Pest Control 
Pests are harmful insects that infest our homes
without our knowledge. Despite them causing damage, they can infect and spread diseases. To keep ourselves safe, we need to prevent them from infesting, remove their nests, control their breeding or spread, and treat the affected areas. Achieving all this is not easy without the help of pest control professionals. And that is exactly why Young pest control was started. 
 What type of services does Young pest control offer?
 There is no limit to what our staff can do. At the moment, Seedley pest control offers professional pest control, removal and treatment services such as:
 • Rat Control 
 • Wasp control and wasp nest removal treatment
 • Mice infestation control 
 • Flea treatment
 • Woodworm removal 
 • Grey squirrel removal and control 
 • Ant infestation control and removal 
 • Bubble bee nest removal 
 • Swarm collection
 • Honey bee nest removal 
 Why you should use Young pest control professional service
 When it comes to pest control, treatment or removal, it is not enough to do the treatment
yourself. You need the help of an expert. However, with many wasp nest removal treatment in the market, it is challenging to pick the right one. Nonetheless, the best pest treatment service must give you the value for your money. And that is what our staff strives to do. Is that all? No. Here are other reasons why you need our professional help in mice & rat control:
 • Professionalism 
 To completely control pests from infesting your home and infecting you with dreadful diseases is not a walk in the park. You not only need to understand the life cycle of the pest in question but also understand how it breeds, how to locate and remove the nests as well as control further infestation. Understanding all these aspects is not easy and requires you to closely study the pest hence it's time-consuming. To save yourself from all the stress, simply hire an expert from Young pest control. S/he will inspect your home for possible squirrel hideouts and eject them. 
 • Quick-turn around
 Do you need help in mice & rat control? Hire Seedley pest control experts. We waste no time after receiving your order. We are familiar with the streets of London and its environs. We also have a database of all the addresses in the UK. All you need to do is to give us a call, explain what you need help with, and share with us your location. In addition to knowing the streets of the UK, we have our means of transport. Thus, our professionals won't bother you with transport. Should there be any cause for delay, our experts are courteous enough to explain the cause. 
 • Offer Expert Advice on Pest Control
 We have a team of professional insect and pest control who offer advice on how to identify pest infestation for a reasonable fee. Besides helping you identify insect hideouts, they will help with removal and control of any kind of pest that's bothering you.
 • Friendly support team
 Do you have any question or concern about pest removal and control? Shoot us an email or give us a call. We have a customer support team that is polite and knowledgeable on our services. Therefore, feel free to ask them any question concerning our charges or about the specific service you need from us. Alternatively, you can visit our offices for inquiries if you happen to pass by or reside around. 
 • We use certified pesticides
 Don't be worried about the use of banned pesticides. We are professionals and that's why we are always informed about any changes in the use of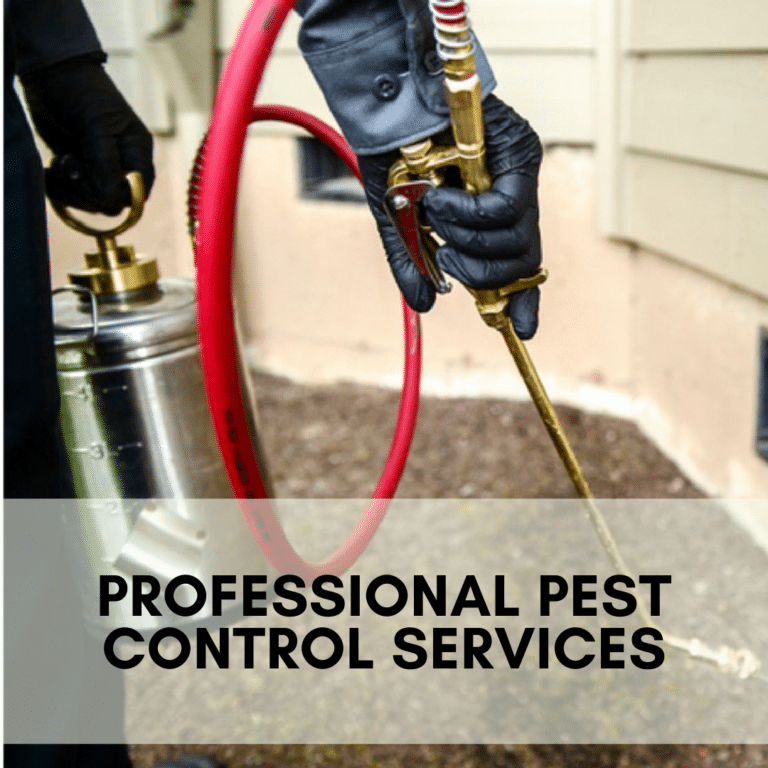 pesticides. Our company deals with licensed pesticide dealers to avoid ruthless brokers who sell fake pesticides cheap. Before using any latest drug, we subject it to test to ascertain its quality. If it passes the test and does the job perfectly, we adapt it. Should we need any special prescription for a stubborn pest, we seek professional recommendation.
M6