Need Help? Call us on 0161 776 9832 or drop us an email for expert pest control advice on how to identify pest infestations and help solve your problem.
Gathurst Wasp Nest Removal
Wasps around the house can cause very unpleasant situations. Most especially when you have young children who like running around the house. It is because having such insects building their nests around your space can be dangerous. 
You may be allergic to wasp stings and you are also likely to get stung by a wasp. The best option is to call a wasp exterminator to do the job for you rather than doing it yourself. Wasp nest removal costs are not expensive especially from our wasp nest removal services. 
Engage our team of expertise the moment you spot a wasp nest around your space to make the work easier for you and them during the extermination process. 
Why Wasp Control is Necessary
Wasp control is a necessary process and below are some of the reasons why. 
Wasp Stings are Fatal
When you are stung by wasps, you are likely to be admitted to the emergency room. It is because wasp stings are very painful and they sting continuously not like bees. For individuals who are allergic to insect stings, they will require immediate medical attention to prevent their case from being severe. 
In some cases, wasp stings can cause deaths if the individual is left unattended. That is why hornet and wasp control should never be done by unqualified individuals but by professionals. 
To Create a Safe Environment
You can be staying at home and be unable to access
certain rooms or spaces because they have been infested by wasps. These insects are easily agitated yes, but that should not instil fear in you. Our company will help you get rid of wasp nests around your house, thus creating a wasp-free environment for you and your loved ones or colleagues at work. 
Your home should be your haven, having wasps around can be intimidating but that should not worry you bearing in mind that that you can professional assistance from companies such as Gathurst wasp nest removal. 
Wasps Breed Easily
Most insects usually breed easily therefore getting rid of them can be hard most especially if ignored. A single wasp can approximately lay a hundred eggs, and wasps usually live in a hive. If the wasps are left for a couple of days without being exterminated, their number will increase and it will create an uncomfortable situation around you. 
Remember, these insects are easily agitated. Therefore, the wasps being in large numbers can be intimidating. Try your best to involve professionals to get rid of wasp nests invading your space. 
Why Customers should use our Professional Pest Control Services
We at Gathurst wasp nest removal company; give you many reasons as to why you would want to engage us in the extermination of wasps and hornets around your space. Below are some of the reasons. 
Complete Elimination of Wasps
The discomfort created when having wasps will force you to engage a pest control company. The services rendered by our company are quality, therefore, you are assured that the wasp nests will be completely removed. 
You can never be disappointed with our services because we have the required equipment and skills needed to eliminate the wasp nest. 
Saves Time and Money
The money you could have spent buying sprays to eliminate wasps will be saved if you engage us in hornet and wasp control services. If you try to remove the nests yourself you will spend more time and also you will be putting yourself in danger. 
Our company will use the shortest time possible with minimum equipment in eliminating the wasp nests. Wasp nest removal costs are affordable too therefore you do not have to worry about our charges. We ensure that every client can afford our services. 
Safe Products and Right Equipment
You may want to do the elimination yourself at home or work but you may not have the right equipment to do the work. Our team of experts uses personal protective equipment when removing wasp nests because of how dangerous the wasps are. 
The products we use too are safe for the environment and human beings as well. We ensure the safety of our clients and their homes when offering our services. 
The moment you hire our professionals, you are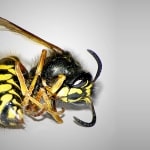 guaranteed that the wasp nests will be completely exterminated. A professional such as a wasp exterminator will see to it that there will be no recurrence of wasps and hornets in your home or workplace. 
WN5