Need Help? Call Us On 0161 776 9832 For Expert Pest Control Advice On How To Identify Pest Infestations And Help Solve Your Pest Problem.
24-Hour Clayton Mice Control Treatment 
Once you notice Mice in your business or house, they make your life very complicated because they are not easy to get rid of. Mice infest your business or home as they look for shelter during the autumn, even though they also infest during other seasons. They may also be brought to your compound by the smell of food. Once mice have invaded your home or business, you are in great danger due to the risks they may cause. 
Such danger may include:
 • House and property damage
 • Allergies and venom
 • Diseases
As such, you need to find a Clayton Mice Exterminator to deal with the mice once and for roll. It is highly advised not to try controlling the mice by yourself; hence the best way is to hire Clayton mice control treatments and removal Service.
Mice Control in Your House
 Most of the time, you will find mice in the kitchen due to the presence of food; hence you are in great danger. Furthermore, your kitchen surface may be infected by mice droppings as they carry many diseases with them. However, locating the mice is very difficult in your kitchen as they hide. Hence you need to contact Clayton Pest Control
Mice Service providers. Young's Pest Control has the best Clayton Exterminator to help you locate the mice in your kitchen. They also offer 24-hour professional pest control mice; hence once you notice droppings, crumbs on the floor, or food bits, you need not hesitate to call them.
 Your living room also in danger of been infested by mice once there are in your kitchen. 
Our Clayton Mice Control Treatments and Removal Service are the best. They use modern methods and effective treatments that will make your living room safe and free from them. In your living room, properties such as electronics, books, sofas, and any furniture are in danger. Mice may incur you more money in repairing and cleaning those items. Once they litter their droppings on your furniture, and odour smells left in the living room.
Why Choose Young's Pest Control
 You need to hire Young's pest control to help you in the mice control process for the following reasons.
 • Price
 The cost of mice and mouse control is favourable and fixed when you hire compared to when you try doing it yourself. However, you may also incur more money when buying the mice control treatments that may not affect the mice infestation.
 • Time
 Having Young's pest control helps you get rid of the mice in your house you save time. However, because you cannot locate the mice's nest, you will require more time, which might cause more damage to your property.
 • Fast response
 Once you notice mice in your vicinity, you need to act fast because mice multiply very fast, and they may cause more danger when
they are many. Because of that reason, you need to contact Young's pest control to help you exterminate them as early as possible. Young's pest control is the best as they offer the fastest response to any mice-infested areas. They take not more than 90 minutes to respond to any call.
 • License
 The quality of services they offer to their clients makes the pet and animal board recognize them. Because of that reason, you need not worry about finding a licensed and recognized mice and mouse control company. The company also has insurance coverage to cater to any injury during the Clayton pest control mice process. Because of that reason, you are not responsible for any employee's damage that happens on your premises as they are well covered.
 • Discrete service
 Due to their clients' privacy, Young's pest control uses unmarked vans to visit the homes that mice infest. As a result, mice and mouse control is done very fast not to cause an alert to the neighbours.
 • 24 hours service
 Young's pest control offers 24-hour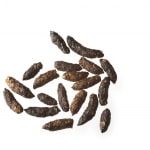 professional pest control mice because they understand the need to get rid of the mice. Any time you locate mice in your home, whether during the day or night, their experts are readily available to help in the task. 
M11