Levellevel challengingNeed Help? Call Us On 0161 776 9832 For Expert Pest Control Advice On How To Identify Pest Infestations And Help Solve Your Pest Problem.
Bromley Cross Pest Control 
Since pests tend to destroy almost anything they come across, it is impossible to ignore them
regardless of how small the infestation may be. It is advisable to find a solution to pests' infestation as early as possible because they multiply very fast. Most people who ignore pest infestation suffer massive damages and pay for costly repairs because the pest will multiply to a  levelchallenging level to control, even with professional help. 
 There are many techniques for approaching your infestation problem. However, one of the best methods to eliminate pest infestations is hiring a local pest control service. Professional pest control companies have dedicated teams ready to attend to your emergencies and help you eliminate the pests' nuisance around your property. 
 Hiring a local Bromley Cross pest control company is the right approach towards pest infestation if you
live in the area and the surrounding neighbourhoods. The companies have the expertise needed for all pest invasions, including wasp nest removal treatment. You need to contact a Bromley Cross pest control company like Young's pest control, and they will completely solve the problem.
 Below are some of the benefits you enjoy when hiring a local pest control service to handle pest control on your behalf.
Definite Results
 There is a significant difference, result-wise, between hiring a professional to handle pest nuisance and using home remedies or following the project's DIY route. Undoubtedly, hiring someone experienced in pest control can bring out the best results from the project.
 Controlling pests go much deeper than just dealing with those few that you can see crawling around your house or lawn. If you do not find the source of the pests, you will not be sure if the pest control measures you used worked.
 So, it is vital to recruiting a local pest control service whenever you need extermination services, e.g. mice & rat control. An expert from a pest control company would quickly identify the source of the pests and devise the most appropriate remedy to eradicate the pests effectively.
Qualified Professionals
 If you want to identify the best remedy for your pest issues, you need to understand the pests' dwelling behaviour. Hiring a local pest control service ensures that you have trained experts at your disposal. 
 These experts will use their knowledge and experience to identify the pests' hiding places and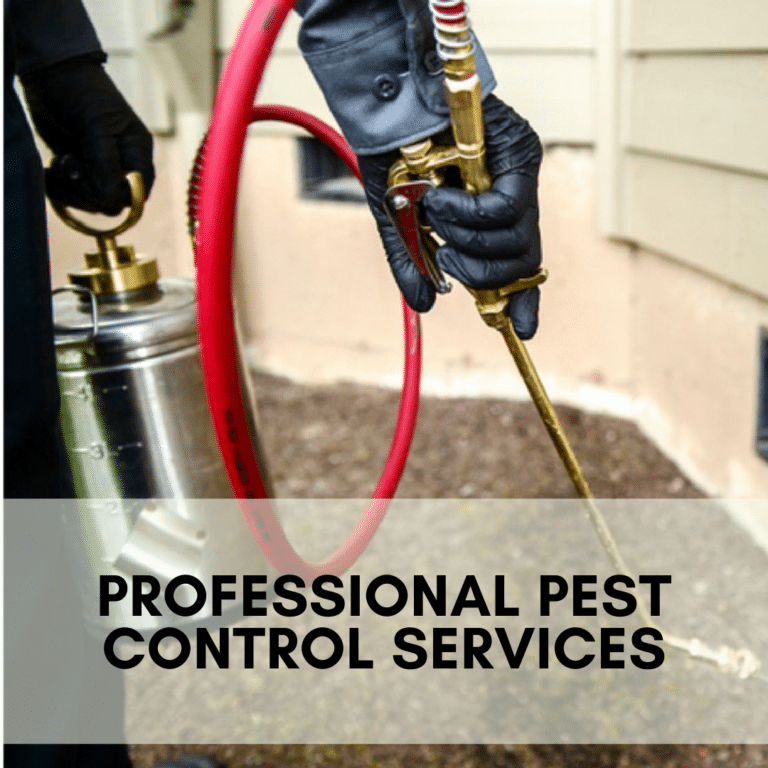 use the most effective elimination method. For example, they can use mice and rat behaviours for effective mice & rat control. For risky pest control activities like wasp nest removal treatment, the professional will use protective clothing and equipment.
Money-Saving
 The idea that you can save money when hiring a professional control company may seem unrealistic because you have to pay for the services. However, it turns out you can save lots of money when you let a professional take care of your pest control needs. 
 Hiring a local pest control service ensures a quick and effective response to the pests becoming a nuisance on your property. Therefore, you can prevent further damages that could be costly to repair when you let a professional handle the pest control project for you. 
Overall Safety
 Apart from having the best results, letting professionals handle pest control procedures on your
behalf is a good way of ensuring environmental and personal safety. personal protective equipment is necessary when implementing a pest control method because the products for these procedures can cause emotional and ecological harm.
 The professionals are also aware of the insecticides that will not harm other insects and your pets.
Parting Words
 Apart from transmitting diseases, pests can cause massive damages that can lead to costly repairs and replacements. That is why it is essential to find a remedy for pests' nuisance as early as possible. 
 Hiring a local pest control service is one of the best ways to ensure convenience and effective pest
control services. As you search in the market, you will come across many professional pest control companies. Contact Young's pest control to ensure that you get rid of pests that threaten to cause harm to you and your family.
We cover all pests in Bromley Cross. Here's an example of a few Pest's Below:
BL7