Need Help? Call Us On 0161 776 9832 For Expert Pest Control Advice On How To Identify Pest Infestations And Help Solve Your Pest Problem.
Neston Pest Control Treatments
It can be extremely disturbing to find out that you're sharing your home with a pest, but with our 24 hour Neston pest control service, we can ensure that you are pest-free in no time. Give us a call at any time if you have a pest infestation problem, and we will be with you within 1 hour as part of our emergency response package to start treatment.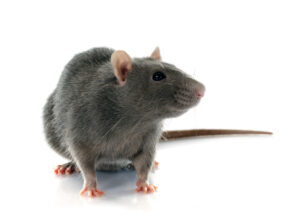 What pests can we remove?
We can offer Neston pest control service for most pests, including; bedbugs, mice, rats, fleas, cockroaches, ants, foxes, moles and wasps. However, there are some pests, such as bats, that by law we are not allowed to remove due to their protected status, but if you call us on our 24-hour line, we can offer advice as to how to discourage these pests from getting too comfortable in your home.
What are the dangers of living with pests?
Living with pests can have a detrimental effect on your health. Some of them, for instance, can carry diseases into your home or contaminate your surfaces or food with droppings. Another danger is that some pests can chew through electrical cables, increasing the risk of fire in your home. Bites and stings from pests are also unpleasant and can be deadly to those with allergies. If you discover a pest infestation, therefore, you must arrange a pest treatment as soon as possible.
What service do we offer?
When you call us, we will arrange a visit to your property to ascertain what the problem is. We will explain the problem to you and exactly what treatment plan we recommend, and advice to help you prevent pests from returning. We will also discuss the insecticides that we will use as part of the Neston pest control service and offer advice on any precautions that should be taken.
Hidden pests?
If you only ever see a pest on an occasional basis, you might wonder if you actually have an infestation problem and whether you actually need to use Neston pest control. The truth is that, yes, if there is one pest, there are likely to be more, and you should treat the problem as soon as possible. We can also offer a Structural Pest Inspector service to help you detect those hidden pests that live in your walls.
If you are concerned about any pest problem, we really are the best people for you to call. Our 24 hour Neston pest control service will have your infestation cleared in no time.
We cover all pests in Neston. Here's an example of a few Pest's Below:
CH64