Need Help? Call Us On 0161 776 9832 For Expert Pest Control Advice On How To Identify Pest Infestations And Help Solve Your Pest Problem.
Handforth Pest Control 
About Handforth Pest Control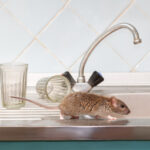 We are a leading vermin and pest extermination service provider, providing end-to-end services to domestic and corporate premises in and out of Handforth. At HandforthPest Control, effectiveness is our key performance indicator. We aim at eradicating pests and vermin in your premises in a swift manner while providing you with the best prices in the market. In addition, we provide our customers with ecologically safe products. We have special techniques to eradicate pests and vermin on both a small and large scale. Among them include property fumigation and heat treatment. Such treatments have been successful in hospitals, shops, hotels, schools, etc.
Our value for money services will give you peace of mind on matters regarding the extermination of pests. Our services include:
Wasp nest removal treatment

Mice & rat control

Commercial pest removal

Pest control management
Serving Customers Across Handforth
We have been handling vermin and pests for many years now. In turn, we have achieved the highest standards of practice and expertise. As a result, we have been allowed to offer the best pest extermination services to home and business owners across the Handforth area and its environs.
Skills and Expertise
Pests and vermin are unwelcome and unsafe for human beings. Therefore, get them eradicated by Handforth pest control swiftly and efficiently. We have highly trained pest handling professionals with years of experience in the game. They have dealt with many pests; thus, they have a solution to any pest and vermin issue.
Mice & Rat Control
Mice, and rats alike, are destructive creatures that provide no good to a household. They gnaw on wires, documents and are capable of resulting in devastating losses to a business entity. Mice and rats are among some of the animals adapted to survive in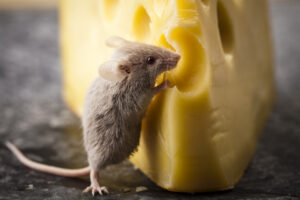 any condition. They live underdrawers, holes, drawers, and all sorts of places. They can survive on little food for a long time and reproduce at a fast rate. These factors make them very hard to control. In case you spot them, try finding out their access point and the rough population number.
At Handforth, we have put up a crew of experts in exterminating wasps on a domestic level and commercially. Give us a call, and they will get to your place in no time. They will want to ask you a few questions about your experience with the mice or rats. This information will enable them to make informed decisions on the appropriate method to eradicate the rodents.
Our professionals will place tamper-proof mice traps and bait stations. Note that these bait stations are designed to be safe for you and your household. We will return to check on the effectiveness of the baits.
Wasp Nest Removal Treatment
Wasps and hornets are identical, except that
the latter is bigger. Hornets body is black and yellow, whereas wasps are more of brown and yellow. What they have in common is a painful sting. Female wasps are responsible for this "role". They protect their nests against intruders, and they achieve this by injecting excruciatingly painful stings into a person's body. They attack in numbers, which means that they are a health risk if located in your compound.
It is easy to identify them as they flock together, and they have a characteristic buzzing sound that rarely goes unnoticed. That being said, phone us as soon as you see them, and we'll take it from there. We have a wasp nest removal department in our firm that is experienced in the art of exterminating wasps. We have been offering wasp and hornet control solutions to home and business owners in Handforth for decades.
We use safe techniques to eradicate wasps and their associated nests, and our staff are always in protective clothing. However, by using
DIY methods to get rid of wasp nests, you will often end up with multiple wasp stings. That is why we recommended looking for professional aid if you have an issue with wasps and hornets.
We cover all pests in Handforth. Here's an example of a few Pest's Below:
SK8
SK9