Need Help? Call us on 0161 776 9832 or drop us an email for expert pest control advice on how to identify pest infestations and help solve your problem.
Professional Litherland Mice Control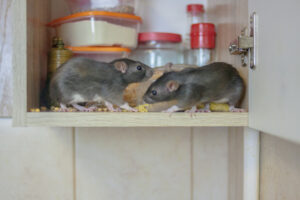 When you think about the various pests that can afflict your property, several species come to mind. Of course, you might think of rats, moles, squirrels, bees or even ants. However, for many people, the thing that causes the most worry and concern is the thought of a mice infestation. If you discover that you have such a thing, it's all too easy to start panicking and believe that you'll be stuck with the misery of these pests for the foreseeable future.
Stop! While mice infestation is indeed a serious concern, you don't need to panic. Young's Pest Control is here to help.
It's important to realise that calling in a professional company with experience in Litherland mice control is vital. This will ensure that your home is entirely cleared of mice and that – just as importantly – it is checked to make sure you are protected against future incursions. Our comprehensive Litherland mice control service is available at as little as one hour's notice whenever you need it. We serve properties over Greater Manchester, Merseyside and Cheshire, so you know you're calling out a company big enough to cope but local enough to care.
Why mouse control matters
Mouse control is something that should always be taken seriously. Although there are several native species of mice, some of these tend to be confined to woods and fields so that they will pose relatively little threat of mice infestation. However, three species are of the most serious concern. These are:
House Mouse – as its name implies, this species is the most likely cause of mouse infestation. Despite their small size (they measure about 8 centimetres in length and weigh around 20 grams), House Mice breed so quickly that their numbers will increase enough to cause serious problems. In addition, since they are good climbers, they often end up in lofts and attics.

Field Mouse – these mice are about the same size as House Mice but have yellow rather than grey fur and are less likely to enter homes. However, they can pose a considerable problem in garden sheds and similar buildings, mainly if used to store seeds. They are also very fond of fruit, so farmers will undoubtedly need a mice control service.

Yellow-necked Field Mouse – this species is a little more likely to come into homes than Field Mice. However, their most serious threat is their tendency to chew through electric wires. This can have dangerous results, making it extremely important that a professional Litherland mice control firm is employed quickly to clear the property of mice.
Don't despair if you notice the tell-tale signs of a mouse problem, such as gnawing sounds behind walls, tooth marks on food packets, or mouse droppings. Instead, pick up the phone and call Young's Pest Control. Our comprehensive and discreet Litherland mice control service will help you rid your property of pests and make sure that they don't come back.