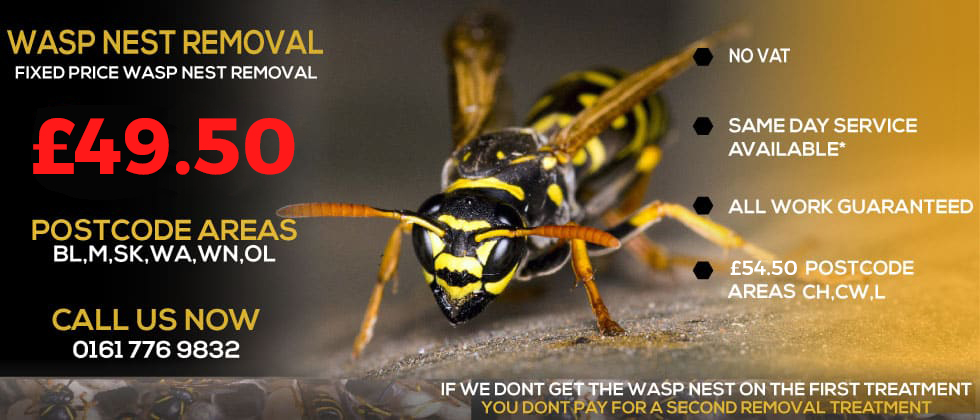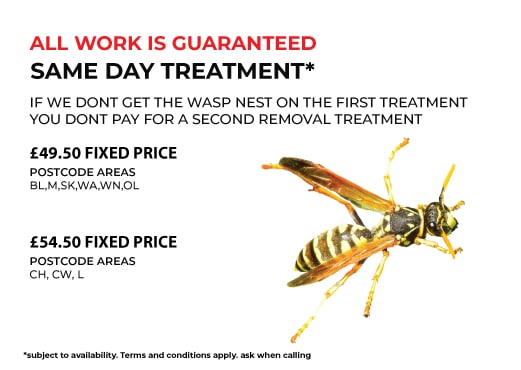 Need Help? Call Us On 0161 776 9832 For Expert Pest Control Advice On How To Identify Pest Infestations And Help Solve Your Pest Problem.
Residents of Everton and surrounding areas can benefit from Youngs Pest Control Services. We have one of the best equipment and resources to handle residential and commercial pest control services. Top of the list is hornet and wasp control, which are rampant, thanks to the environmental conditions. However, our wasp exterminator will use sophisticated machinery to control its spread and infestation. If you need help in pre and post pest infestation services, reach out through our "Contact Us" page.
Why Choose Everton Wasp Nest Removal?
Experience in Wasp Nest Removal - we have over 20 years of experience in pest control services throughout England. We understand the wasp behaviour in the English climate, which makes us your best companion in pest control. Our technology and equipment in pest control are the latest, guaranteeing you the best results with long term effects. In addition, our wasp exterminator is experienced with the newest machinery to fight wasp infestations.
Professional growth - the company is a member of renowned National Pest Control Associations, which regulate and monitor the practice. Most insecticides used to eradicate pests are harmful to human beings and animals, requiring regulations to avoid mistakes. The Nation Pest Technicians Association (NPTA) are the most recognised bodies that improve and harmonise the practice.
Technical capacity - we train our workers to manage any pest infestation, small or large scale. Our experience throughout the country makes us the best company for any form of pest infestation. We understand their breeding patterns and locations, which helps us incorporate the latest technology that can permanently eradicate them. We get rid of a wasp nest in record time and clean up to avoid re-emergence. Hornet and wasp control is one of our top jobs, making us one of the best in that field. The same applies to other pests.
Responsive customer service - Our customer care line is open 24 hours a day throughout the week. Call in any time, and we can help you solve your pest problem. Our customer care representatives are well-versed with pests and their behaviours and can advise you on what to do before the pest control team arrives. It takes a maximum of 90 minutes to arrive at your location and solve your pest problem.
Competitive prices are customer-friendly and focus on the quality of work rather than the time spent. Our Wasp nest removal cost is a fixed rate. Also, Everton wasp nest removal benefits from this proximity since we have a base within the locality. Our methods work efficiently, which saves time and translate to fair pay. We guarantee quality, efficiency and professionalism at an affordable cost.
Family business - we value family as a basic social structure and use the same ethics to run the business. Our customer services and technical departments borrow their craft from the family heritage. We use modern but family-friendly methods to get rid of a wasp nest in homes and workplaces. These attributes rank us higher since we offer a listening ear to our customers. We pass on these attributes to the coming Youngs generation to maintain connections and business acumen. Wasp nest removal cost is also family-friendly, depending on the magnitude of the infestation.
Try us today by calling in using 07845 815 261 or through our messaging system, and experience top-notch services.
L3
L5
L6