Need Help? Call Us On 0161 776 9832 For Expert Pest Control Advice On How To Identify Pest Infestations And Help Solve Your Pest Problem.
24-Hour Whalley Range Mice Control Treatment
Steeped in history and tradition, overlooked by Whalley Range, Whalley in Lancashire is a
treasure trove of tradition and culture. But sadly, like everywhere else in the UK today, it's under invasion. By that, we mean a charge from pest infestation. The humble mouse is much in evidence here. It is everywhere else in the UK, still causing a health hazard and a nuisance to the hapless inhabitants. Fortunately, help is at hand. 24-Hour Whalley Range Mice Control Treatment is available. Young's Pest Control is available here, protecting the people of Whalley Range from the perils of a mouse infestation.
24-hour Professional Pest Control Mice
When it comes to 24-Hour Professional Pest Control, Mice is one of the vermin species that need it most. Young's Pest Control understands the various methods required to handle a mice infestation. With our Highly-Trained and Experienced Staff Members, each of whom is a Mice Control Expert. Mice are a terrible nuisance. It's difficult to believe that such an innocuous-looking animal can pose such a danger to your family. Yet, it is a health hazard beyond anything most people can imagine. They mark their territory by urination and defecation. The urine and droppings are extremely dangerous, especially after they have dried. This bacteria can cause fatal diseases such as Lymphocytic Choriomeningitis (LCMV), among others. As Mice run through kitchens and areas where food is prepared, they carry bacteria and filth with them, increasing the possibility of Salmonella food poisoning. Therefore, it's
essential to use professional help to rid your home of these dangerous pests. Remember, Vermin Infestation, notably mice infestation, is an emergency. You can not think of using homemade or amateur methods in a situation like this. This is the time to call in the Pest Infestation Professionals for Effective Removal.
Mice Control Treatments and Removal Service
Young Pest Control uses the latest technology to control the infestation of rodents such as mice. They use the most humane and compassionate methods and, yes, the most effective methods. Young Pest Control's Mice Control Treatments and Removal Services is the sure way in Whalley Range to control those nuisance rodents and live pest-free. Suppose the cost of professional pest removal services is a worry. In that case, it's better to understand that while some expense is involved, it is a small price to pay to live free of the nuisance of mice, who are such a danger to our health and families. When the best possible pest removal is available, why would anyone miss the chance to avail of it? It is better to think of it as an investment in a healthy home and a healthy life rather than as an expense.
Whalley Range Mouse Exterminator
The Whalley Range Mouse Exterminator is none other than Young's Pest Control. This is the premier pest control company in the UK. The most typical house pest in the country is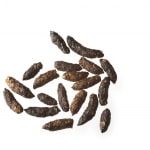 the mouse. Young's Pest Control is the company having the experience, the experts and the technology to altogether remove all the problems from your home, but particularly the mouse. There's simply no better option. It's a good thing to bear in mind that mice are not only a severe health hazard. They need to chew constantly, and they can cause massive damage to household items such as books and furniture. Sometimes they even chew electrical wires. One can only imagine the hazards to household safety. Overall, it's much better to make the most effective measures possible to rid the household of this pest. When there's access to the best possible pest control company, why not avail of the opportunity?
Whalley Range Pest Control Mice
When it comes to Whalley Range, Pest
Control Mice are the primary problem. So turn to Young's Pest Control to solve this problem for once and for all. You can call on Young's Pest Control with complete confidence that your pest control worries are in the past.
M16