Need Help? Call Us On 0161 776 9832 For Expert Pest Control Advice On How To Identify Pest Infestations And Help Solve Your Pest Problem.
Fast And Effective Denton Rat Control

Do you have a problem with rats in your home? Then you need the rat removal experts at Young's Pest Control. Young's Pest Control can end your rat problem before it becomes a major infestation. Below you can learn more about why rats are a serious issue for any homeowner and how to get rid of rats safely and quickly.
Young's Pest Control aims to make Denton rat control as efficient and hassle-free as we can. Our rat removal technicians are friendly and knowledgeable about all aspects of rat elimination and prevention. We have the equipment and training to remove all traces your Denton rat infestation from your property. Our Denton rat control specialists are aware of all current health & safety and legislation for the pest control treatment.
How To Get Rid Of Rats Before They Cause More Damage To Your Home
Rats are able to eat virtually anything. If ready food sources are not available they will even eat the carcasses of their own dead. In addition to the food, they also require liquid for sustenance. Consequently, they are often attracted by water sources inside of homes. To get at the food they will gnaw through any obstacle including lead and plastic. Rats are very prone to gnawing because their teeth continue to grow throughout their life. In order to keep their teeth at the correct length, they will gnaw throughout the day. This is one of the reasons rats can cause so much damage to the furniture, fittings and electrics inside of the property. If rats are identified inside of your home it is strongly recommended that you aim to eliminate them as soon as possible. Young's Pest Control can send one of their qualified Denton rat control technicians on short notice to end your rat infestation problem.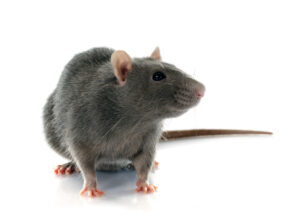 Rats Produce A Large Number Offspring
Because the speed at which rats can breed even a small number of rats can rapidly become a major rat infestation. Rats can produce a surprisingly large number of offspring. Rats become sexually mature in two to five months. Pregnancy for a female rat lasts about twenty-three days. Two sexually mature rats are able to produce more than two thousand rats over a twelve month period.
Rats are not a problem that will go away by themselves. If you have rats in your home you may be exposing you and your family to serious health risks. Young's Pest Control has the right pest control treatment to eliminate all of the rats on your property and safely remove them. End your rat problem today by calling Young's Pest Control.