Need Help? Call Us On 0161 776 9832 For Expert Pest Control Advice On How To Identify Pest Infestations And Help Solve Your Pest Problem.
Pott Shrigley Pest Control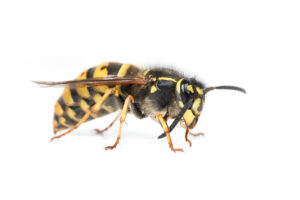 Pott Shrigley is a village that goes back to medieval times. It's soaked in history. Young's Pest Control is well-established here in Pott Shrigley, so it can claim to be Pott Shrigley Pest Control. This company is the answer to pest infestation. We can remove everything from ants to woodworm and from rats to bumblebees. Pests can damage your home or business premises. They can also be harmful to your health and your family's health. Remember, your efforts can't remove pests. In Pott Shrigley, pest control is handled by experts. Remember that. 
Call the Pest Control Professionals
Young's Pest Control is the ultimate pest control machine. Constantly updated with the latest pest and vermin removal technology, there's no better company to remove your pests.
Pests We Can Remove for You
Let's take a look at the list of pests Young Pest Control can exterminate.
Bedbug Infestation

 These can appear in the cleanest homes and make your life a misery. Get professional help now.

Ant Infestation

 They seem to be harmless, but they can attack the very foundations of your building. Get them out.

Bumble Bee Nest Removal,

A dangerous job like this, requires the professional help of Young's Pest Control.

Grey Squirrel Control

These are aggressive creatures, and nothing but professional help will get them out of your life. Please remember that Young's Pest Control always sets out to remove pest infestation as humanely as possible. So, call in the experts now to deal with this problem.

Honey Bee Nest Removal

As with bumblebees and wasps, honey bee nest removal takes professional expertise. So be sure to call in the pest control team with the latest technology to eradicate this nuisance. 

Woodworm Treatment

It's a silent menace yet easily treatable. So don't delay. Call the pest control experts today.

Flea Treatment

This is a most frustrating infestation. You need professional help at the earliest. However, the pests are so minuscule.

Wasp Nest Removal

 As mentioned, nests of stinging insects are dangerous. So leave it to the experts.

Mice Infestation Control

They seem innocuous, but they're a health hazard. They can chew electrical wires too. So get them out of your life.

Rat Infestation Control

Dangerous for your health and safety and disease spreaders, get them out as soon as possible.
Wasp Nest Removal Treatment
Having a wasp nest on your property is much more dangerous than you can imagine. Wasps can sting badly. Knowing there is one on your business premises is highly worrying. You never know when a sneaky wasp sting will happen to one of your staff. If any client suffers a sting due to your carelessness, you could end up losing business. If the wasp nest is in or close to your home, you will worry about how to protect your family. Wasp stings are not only unpleasant. They can be life-threatening too. This creates tension in your mind. Especially if there are children and elders in your family. Don't attempt wasp nest removal treatment - or any nest was renewal treatment. This matter needs to be handled professionally. So call in Young's Pest Control to get expert wasp nest removal.
Mice & Rat Control
Mice and rat infestation is a terrible nuisance. These rodents damage not only your property but your health also. You should neither think of tolerating them nor of using homemade methods. The need is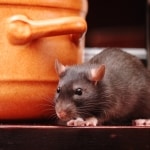 for professional mice & rat control. Nothing else will do. You need to call in Young's Pest Control and get the mice and rats out of your property.
We cover all pests in Pott Shrigley. Here's an example of a few Pest's Below:
SK10