Need Help? Call Us On 0161 776 9832 For Expert Pest Control Advice On How To Identify Pest Infestations And Help Solve Your Pest Problem.
High Legh Pest Control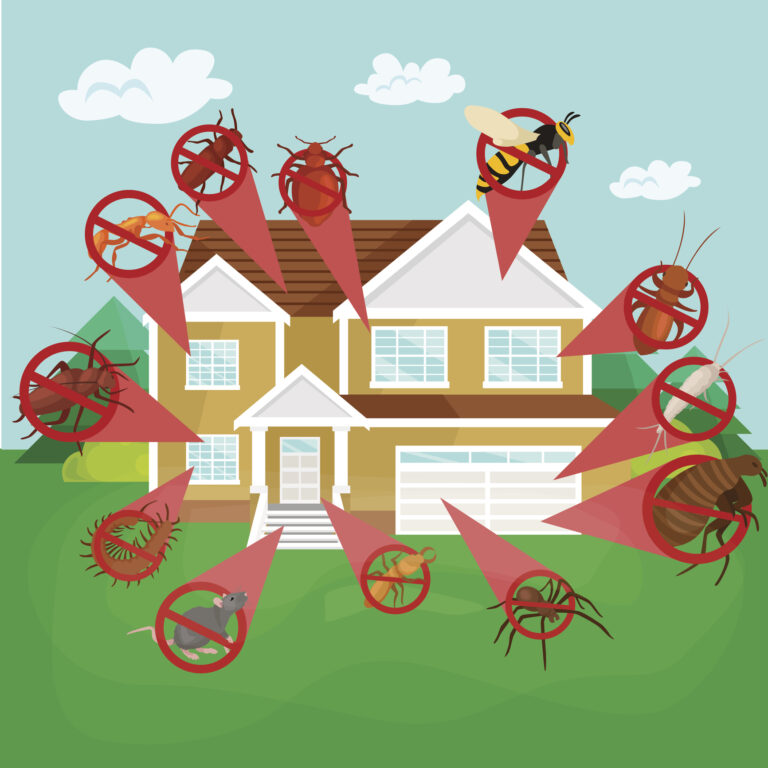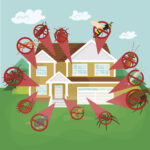 High Legh is a picturesque Cheshire village and quite a tourist spot. People come from everywhere to look at this village from the storybook England. Living in High Legh might be quite idyllic during the summer months if the weather's fine and tourism certainly won't harm the local economy. But if you're a resident, it might be altogether different from coming for a holiday. Beautiful as it is, High Legh residents can't escape some of the usual problems of living in England, and pest infestation is, unfortunately, one of those problems. However, pest infestation is not a long-term problem for anyone here. That's because High Legh pest control has you covered. 
Pests Tackled by Young's Pest Control
Young's Pest Control tackles a long list of pests. Let's take a look at some of them.
Fleas:

Flea infestation is highly embarrassing. It might come as a surprise to know that a professional pest infestation specialist will be able to rid your home of fleas. Fleas need to be removed from soft furnishings, from pets, from carpets and from humans too. It's too much for a single person to manage.

Honey Bee Nest Removal:

The removal of a nest must be done by a specially-trained pest infestation technologist. Otherwise, the danger posed by the nest is very high. For example, suppose a swarm of bees attacks an unprepared person who is attacking their nest? It could result in death.

Bumblebees:

The Bumblebee nest has similar danger levels to the honey beehive. So, it's better to call in a professional to remove any insect nest.

Bedbugs:

 Bedbugs appear in the cleanest beds, causing misery and infection. For quick and easy removal, call Young's Pest Control. You'll be instantly free of this tension.

Rats:

Rats are dangerous to humans from several points of view. Please don't waste time trying to trap them. Instead, call in the experts and get them out.

Mice:

 Mice may not seems so dangerous, but they can cause damage to your home as well as spread infection.

Wasps:

Wasp nests are highly dangerous. Like the nests of bumblebees and honeybee hives, they need to be professionally removed.

Ants:

Some people will be surprised to see ants mentioned here, but ant infestation can cause the foundations of a house. So make that phone call and summon the experts.
Mice & Rat Control
When it comes to mice & rat control, Young's Pest Control is the fastest solution. The company will come around on the same day the call comes in, if possible. So you need to call quickly for a quick resolution to your infestation problem. 
Wasp Nest Removal Treatment
People don't always realise how dangerous wasp nest removal treatment is until they mistakenly try to do it themselves. Then they realise it's not so simple. A wasp nest removal specialist needs special training, protective clothing and the right tools. Not alone is the wasp nest extremely dangerous, removal of the nest by an untrained individual could result in death. True, that's an extreme situation. But even so, who can afford such dangers? The thing to do is make that phone call and ensure the quick and painless removal of the offending wasp nest, with minimum danger to everyone. You can be sure that the cost is affordable and of great value considering the service and its value to your home or business. 
Call in the Professionals Early
A quick response is necessary when a pest infestation occurs. Young's Pest Control offers same-day service whenever possible. So call in the experts and solve your problem at the outset. You'll be glad you did. 
We cover all pests in High Legh. Here's an example of a few Pest's Below:
WA16