Need Help? Call Us On 0161 776 9832 For Expert Pest Control Advice on Identifying Pest Infestations And Help Solve Your Pest Problem.
Bosley Pest Control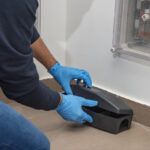 Pests are disease carriers. When you control pests in your residential property, you protect the health of the property occupancies. When you take care of pests in commercial property, you safeguard the safety and health of your customers and workers. Nevertheless, pest control has never been an easy task. It is not something that people without proper training cannot do.
 Do it yourself pests control method has a certain level of risks associated with it. So you need a pest control service to help you deal with these harmful freeloaders. Furthermore, that is where our Bosley pest control service comes to play. We offer an expert infestation intervention that results in fast and safe infestation treatment. In addition, pest control experts at Young's pest control service know the exact ways to handle these freeloaders safely, permanently, and securely.
 Damages Caused By Pest
 Pests such as birds, rodents, and insects are a serious problem. They cause much damage to both home residential properties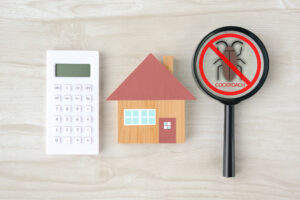 and commercial properties. Thus having an effective pest control measure is key to ensuring that the health and safety of your family members, pets, and staff are looked after. Below are different types of pests and the damages they cause.
 Spiders, Bugs, and Insects
 Bugs belong to a different surrounding other than your office or home. If you see one or two by chance, it could just be a random few that crawled or flew in when you carried the groceries in or let the dog out. Those are not a problem. However, when you start to see them regularly, it means that you have an infestation in your home. Therefore, it is necessary to seek the help of a pest control service. Getting rid of them from your home is important because insects are disease and bacteria carriers. They carry diseases like E. coli and Salmonella, which can cause intestinal illness.
 Rodents
 The presence of rodents in your home or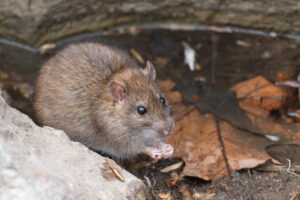 office can bring a few long-term diseases. However, unfortunately, they also cause serious property damage. Rodents such as mice & rats carry Hantavirus and Salmonella, and bubonic plague viruses. In addition, rodents spent thousands of miles per year scurrying around picking up dangerous microscopic freeloaders. Therefore, mice & rat control is necessary for your safety, your family members, and your workers.
 Keeping rodents away from your working and home environment – inside and outside helps protect you, your family members, and staff from the diseases they carry. Pests control service helps capture and control these rodents, ensuring that your home and office environment is safe for you, your family members, staff, and customers. With our Bosley pest control service, you can easily and quickly get rid of rodents from your home and offices by subjecting people in those environments to any form of danger.
 Wasps
 Wasps are recognised for their aggression and viciousness over the diseases they carry. The common and German Wasps are the most
common wasp species you can find in the UK. They are either social or solitary. The social ones reside in colonies, and they are very dangerous. The solitary wasps do not live in a colony, and they are bigger. Wasps can sting multiple times, and their sting is very harmful. That is why wasp nest removal treatment is vital in your home or office. This is to ensure that no one member of your family, workers, or even you get stung. We have experts at Young's pests service who can help you with your office and home wasp nest removal treatment. Do not hesitate to give us a call when you notice any sign of wasps presence in your home or office. Always remember that you are just one call away from your pest control solutions.
 Why Use Our Pest Control Service?
 We have been in business for over 20 years, which means that we have the knowledge, skills, and expertise required to deal with
your home and office pest related issues. We offer mice & rat control, wasps nest removal treatment, flea treatment and several other pest control related issues. In addition, our helpline is open 24/7. So feel free to call us whenever you need our pest control service. 
We cover all pests in Bosley. Here's an example of a few Pest's Below:
SK11