Need Help? Call Us On 0161 776 9832 For Expert Pest Control Advice On How To Identify Pest Infestations And Help Solve Your Pest Problem.
24-Hour Bosley Mice Control Treatment 
Mice are small creatures, but they may wreak much harm if they are not adequately controlled. Many residences in the UK are infected with mice, but most of the time, the owners are unaware that mice may inflict a great deal of harm when they choose to live with humans.
Young's Pest Control can provide Mice Control Treatments and Removal Services at a reasonable cost, which is why treating a mice infestation on your own is not recommended. Mice typically seek shelter when the weather outside is unfavourable, and they end up in your home since it provides excellent protection.
The smell of food attracts the small critters, who settle in and feel at ease as soon as they get into your home. Because professionals provide the service, Bosley Pest Control Mice Services are vital for eradicating pests.
Mice Control is critical because Mice can spread a variety of diseases, including Lyme Disease and Typhus. In addition, because it contains a germ that can cause Meningitis and Salmonella, mouse urine is also highly toxic.
Young's Pest Control can provide Bosley Mouse Exterminator Service at a very
affordable cost, and that will save you the hustle of dealing with the pests on your own. In addition, they offer 24-Hour Professional Pest Control Mice Services, and once you call them, the dedicated customer service team will immediately send a Trained Professional to your house.
Damages Caused By Mice
Mice devour practically anything they encounter on their journey, including books, clothing, storage bins, and even dry wood. Therefore, keeping Mice in your house without informing a professional exterminator is quite risky, and it may cause you a great deal of stress and expense in the long run if they stay.
Mice Control Treatments and Removal Services are critical due to the tiny creatures' propensity for breeding. Mice may reproduce rapidly in a short amount of time, and the worst part is that they don't require much food to survive.
Even so, having a huge mouse infestation in your home can be problematic since mice can raid your kitchen and nibble on anything, including leftovers, uncooked prepared food, and even uncooked stored food.
Professional Services
Young's Pest Control can provide excellent Bosley Pest Control Mice Services at your home, and the good news is that they arrive in unmarked vans, ensuring that no one in your area is aware of your mice problems. They also provide a secure online booking form that you can quickly fill out, which allows you to contact them quickly.
Bosley Mouse Exterminator Services are conducted by Trained Professionals who are well conversant with the job. However, mice can also be aggressive at times, mostly when they want to protect their young ones, and you disturbing them can lead to biting when they are defending themselves. That's why you need a professional to do the work for you, and Young's Pest control provides a 24-Hour Professional Pest Control Mice Removal Service that is at your disposal.
In addition to carrying diseases, Mice can make your home filthy since they litter everywhere and eat anything they come across. Furthermore, the mice can grow rather large and quite active, making it difficult to keep track of them.
Professional mice exterminators, such as Young's Pest Control, will be helpful since they will pinpoint exactly where the mice are hiding and breeding. Another benefit of not eliminating mice from your home personally is that you may only be able to kill a few of them, leaving the rest to flee and return once you've settled.
Professional Mice Exterminators will ensure that every mouse in your home is GONE.
Young's Pest Control will dispatch a Mouse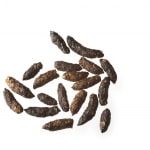 Exterminator to your location as soon as possible and at your convenience. Then, all you have to do is give them a call, and they'll take care of the rest. Mice may appear harmless little critters, but they can wreak havoc if left to their own devices.
If you notice Mouse Droppings in your home or holes drilled into your furnishings, it's time to call Young's Pest Control, and we'll be there right away.
SK11