Electronic Fly Killer Through Young's Pest Control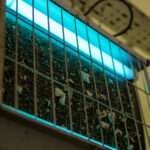 Offering peace of mind and quick, friendly service to Manchester, Cheshire, Merseyside and the surrounding areas, Young's Pest Control is your go-to place for electronic fly killer supply, installation, and maintenance. With one of our electronic fly killer service agreements, you know you are in good hands.
Yes You Need It
Any business which stores products or retails produce for human consumption must be taken care of with strict hygiene standards. Premises need to be well maintained and pest free to comply with current legislation and regulations. Whether you are a butcher, a baker, a restaurant or a convenience shop, you must maintain at all times high standards of pest control. It is important to you that you minimize your risk of pests and contaminated food. Food that cannot be eaten must be thrown out, resulting in asset losses. In addition, customers who are sick from contaminated food are unlikely to return to the establishment they believe to be responsible.
It's About More Than Just Regulations
Insects, for instance, flies, can easily contaminate food while spreading bacteria and illness. Suddenly, without realizing it, you may be endangering the public and your business. Flies can spread Salmonella, Listeria, and Campylobacteria. Reducing the number of flies is the best way to prevent insect-related pest problems in your industry.
Electronic fly killers can help with this. If you have an existing unit or require a new one, we can help you out. Do it yourself methods can be dangerous to yourself, your stock, and your customers. Doubtless, you would prefer to have us take care of it for you - the mess, the ensuring things are working as they should, the re-stocking of devices as necessary. This can be a minor portion of your work in the business if you let the qualified and trained experts at Young's do the job right for you every time we do it.
How It Works
At Young's Pest Control, our highly trained staff of pest experts can help you decide which products are right for you. With the latest range of high-performance electronic fly killer units, you can be assured that the safety and hygiene of your establishment are well taken care of.
Sticky Boards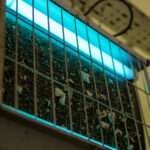 For small areas, our sticky boards are ideal. These can be checked and replaced as needed to get your insect issue under control. For larger sizes, you will want to choose a more involved solution.
Large Capacity Killgrid Units
These are the best for larger open spaces. As the work is a bit more specialized, you will want us to help you keep these setups working well for you.
At Young's, we can work with the units you already have for insect removal. We can test your existing electronic fly killers to be sure the machines are in good working order. We can also service and clean your equipment to maintain the highest standards of maintenance and safety.