Need Help? Call us on 0161 776 9832 or drop us an email for expert pest control advice on how to identify pest infestations and help solve your problem.
Integrated Pest Management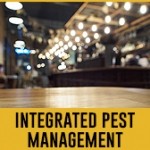 Why pest control is not an epidemic:
Constant vigilance!
In an age where social media is a significant influence on consumers and producers, businesses ranging from corporate industrial giants to local coffee shops are at the mercy of poor reviews. It used to be easier to control the damage done to a disgruntled customer that found a fly in their soup. The chefs and cooks may not have seen this while fulfilling orders in a crowded restaurant. The customer would complain to the manager, and the manager would offer amends through a free meal and profusely apologize for the lack of vigilance. These days regardless of the actions a manager can do, as soon as that story would be on any social media platform, the restaurant would have to go through costly and often irreparable damage to fix the problem.
This is just one common scenario that business owners and even homeowners who entertain guests deal with when having pests in their offices or homes. Fortunately, there is hope.
Investing in a pest control service:
While most may argue that they can do it themselves, it is a dangerous gamble that can take your business and its reputation on a roller coaster ride if the infestation is not handled expertly. In this regard, it is always best to leave it to reputable pest control services whose very livelihood depends on taking care of your pest problems for good.
Here is a list of features to look for in good commercial pest control contracts:
Maintaining and servicing electronic fly killers
Rodent control and prevention, including installing and inspection of bait points
Crawling and flying insect monitoring and control
Bird prevention
Bedbug clearance
Complete site inspections
Written records produced of work completed
Site plans, COSHH information and risk assessments produced
Rapid response to emergency callouts
It is a wise decision to look into commercial pest control contracts with trusted brands that can get the job done and have the competence to do the job right in any environment, ranging from business to household.
Along with convenience, pest control services also cater to your needs. This involves giving excellent advice on preventing another outbreak of pests from happening, why the first outbreak occurred, and so on.
Here is a list of the businesses that can get the most out of commercial pest control contracts that can be effective over years to come if need be:
Pubs, bars and restaurants
Food processing
Industrial units and commercial areas
Offices
Agricultural and rural industries
While it is unclear whether or not pests will be a problem for you or your home, it is clear that it is best to be prepared at one point or another. An investment in Pest control services is a shot in the correct direction.