Hotel Pest Management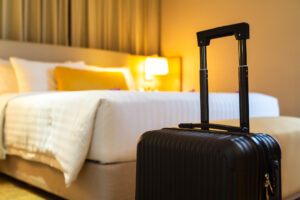 Our dedication and vigilance towards eradicating Hotel Pest Management pests on a 24-hour service basis have improved the quality of service delivered in the UK hospitality industry. In this regard, hotel pest management contributes to ensuring that hotel pests and rodents are prevented and vanquished. With substantial experience in Manchester, Cheshire, we bring the best practices and services in curbing this pest menace.
Our Technology
We have invested in the state of the art technology in our operations. Other than the secondary classification of hotel pest management practices, our methodology is divided into two broad categories:-
a) Preventive Measures
The preventive mechanism offers solutions that are set towards keeping at bay the pests before they manifest. Rodents like rats and mice, with the nuisance and health risk associated with them, can be best controlled using preventive strategies. It needs an elaborate scheme to counter not only their infestation but also their growth and reproduction. We identify all the routes and seal them permanently. This method considers other factors like hygiene, reducing their multiplication and subsequent additional costs associated with eradication.
b) Curative Measures
In case of an active infestation, we have adopted a technology that will help attract, capture, kill the pests and keep them away from prying eyes. This method is mainly used for flying pests like houseflies. We use the Electronic Fly Killer unit and the Glue Board Fly killer to ensure that the problems captured are eliminated, and their bodies don't litter all over the place, maintaining hygienic standards.
We also offer integrated pest control services, a culmination of eradicating the pests, creating a lasting solution and providing professional advice on how to leverage the situation if and when it reoccurs. It is primarily helpful for rodents like rats and mice as their infestation transcends to food poisoning.
Reasons Why Pest Control Services is a Basic Necessity in Hotels
Hotels, especially those that run on a 24-hour service basis, need a state of the art pest control services. They are the epitome of class, cleanliness and comfort. In addition, it will aid in keeping the establishment hospitable and attractive.
On a large scale, the pest menace needs professional treatment. It gets worse when a significant percentage of the hotel is infested. You need an expert hotel pest management service around the clock to help keep this at bay and eradicate, in case of a full-blown condition.
Kitchen
The kitchen is also another centre that needs attention. Meals need utmost cleanliness, and their service is taken seriously. Flies and rats are the main captions in this segment as they contaminate food and give an unfortunate feature to the hotel.
You need to get the best out of publicity for the business image, and pests aren't making this any easier. So public relation is essential, and large-scale maintenance of the crucial hospitality areas is vital, both the guest rooms (if the hotel has them) and kitchen.