Need Help? Call Us On 0161 776 9832 For Expert Pest Control Advice On How To Identify Pest Infestations And Help Solve Your Pest Problem.
24 Hour Woolton Mice Control Treatment
Pests such as mice are common infesting organisms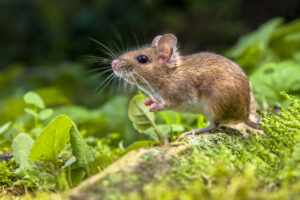 that invade homes and businesses. They have been known to cause significant damage by chewing on wires, insulation, furniture, clothing, books and more. These rodents can also transmit diseases such as salmonella or hantavirus if they contact food or humans. Our local mouse exterminators can tell you everything you need to know about mice and a mouse infestation so you don't have to worry about them!
A mouse infestation in your house can be prevented in several ways. One of the most important is to seal off any openings that may provide access to your house. This includes cracks around doors and windows and holes or gaps in the foundation, walls, or roof. You should also keep your home clean and free of clutter, so mice have nowhere to hide.
Woolton Mice Control
Pests can cause lots of problems if they infest your
home. For example, a mice infestation is not very nice to think about the pests occupying your garage, basement, kitchen, or living room. Still, a mice infestation can also cause some health risks. These can be in the form of deadly diseases, such as Weil's disease, but the poor hygiene conditions, as a result of rodents and some other pests, can be very damaging to your health and well-being. Therefore, if you have a pest infestation, it is of paramount importance to ensure that you call a professional. Young's pest control, for example, is quick and efficient and will carry out the job to a very high standard.
Mice and Other Rodents
In the UK, the most common problem for pests is mice, rats and other rodents. This is, for many, the worst nightmare because they are considered to be vermin and filthy animals that can significantly diminish your style of living and the integrity of your home.
A mouse infestation can be one of the worst problems for pest control. However, a mice infestation can not be solved, as many people think by placing a few mouse traps around the infected area and hoping for the best. Woolton mice control is a challenging process, which Young's pest control has managed to perfect over the years. Their 24-hour professional pest control mice not only means mouse removal, but it is also a preventative process done to ensure that no mice return.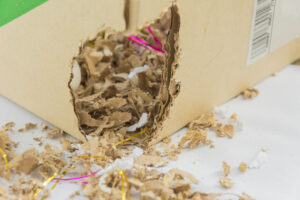 Mouse removal is essential because mice can cause damage to your home and can also damage your health and well being. A common problem, if there has been no Woolton Mice Control Treatments and Removal Service, is that they start to bite through wires, which can be annoying and expensive to fix, especially if there's an occurrence of a fire. They also carry diseases that can even be fatal to humans. The infections can be spread very quickly if the problem goes out of control, which is why it is vitally important to cut out the problem as soon as possible, and Young's fast service helps to do so.
Why Young's?
Young's are based around the Manchester area and pride themselves in giving a highly efficient service. The company vans are also unmarked, which means that the service is discrete and does not cause you any embarrassment or cause the neighbours to judge you. Having a mice problem can cause embarrassment as many people assume you don't keep your house correctly clean and secure, and Young's recognise this.
Young's pest control offers a fantastic Woolton Mice and Mouse Exterminators service. They have a same-day appointment service, so they will send somebody around on the day you ring. They are also very experienced and provide an excellent level of customer service. They also offer one-hour emergency service, so if you find out that a certain infestation is ridiculous and out of hand, they can get somebody to you within the hour.
If you've had a mice infestation and want to know how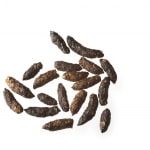 it can be stopped once and for all, contact Woolton Mice Control Treatments and Removal Service. We offer 24-hour professional pest control to eradicate your mouse problem with the most humane methods available. You should never use DIY products on your own as these could result in an even bigger issue down the road – we're here to help!